The Wild Nene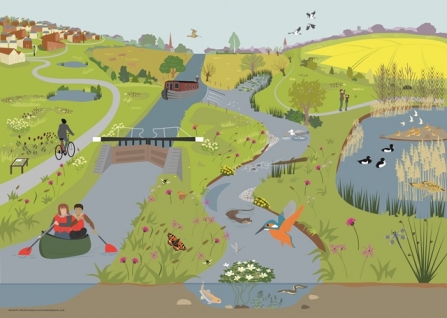 The River Nene flows out of the hills of West Northamptonshire through a long valley that stretches the length of the county to Peterborough. The Nene and its numerous tributaries and wetlands form a connected landscape that provides a haven for a wonderful mix of wildlife. 
Throughout history the Nene Valley has been shaped by people and nature and has been of vital importance to the county's industry, including agriculture, the famous leather and shoe industry and gravel extraction.
The Nene offers a myriad of natural habitats, including wildflower meadows, wetlands, marshes, woodlands and wet grasslands. This diversity of habitats makes the valley one of the most important inland localities in England for a whole range of wildlife including kingfishers, herons, otters, grass snakes. Not only that, it is internationally renowned for its variety of over-wintering water birds such as curlew, lapwing, wigeon and gadwall.
Nevertheless, these habitats and the wildlife that live there face many challenges in the coming years due to planned population growth and anticipated climate change, with the valley experiencing more frequent droughts and increasing flash floods. In addition these habitats are mostly found in isolated patches, surrounded by urban areas and intensively farmed land. Land drainage and flood defence schemes have already enabled farmland to drain more rapidly and in many places disconnected the river from its floodplain. The resulting loss of wet and marshy grasslands has led to dramatic declines in numbers of some species, including breeding wading birds.
The importance of large-scale habitat conservation is becoming ever more apparent in order to provide better havens for wildlife and people, and space for species to move and adapt in light of the threats that they face. In the Nene Valley we are working with farmers and landowners to encourage them to manage their land in more wildlife-friendly ways. Not only will this help to link our reserves and other isolated habitats, benefitting many struggling species but it will also help to manage flooding and provide open spaces for people to explore right along the valley.
Nene Wetlands Nature Reserve and Visitor Centre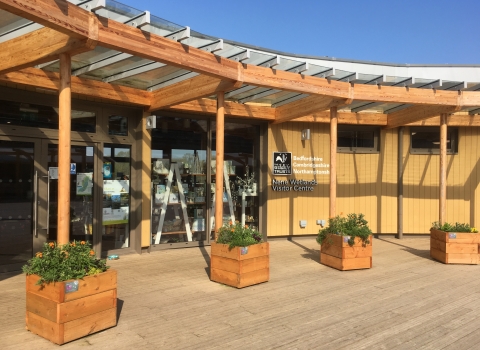 Visitor Centre
Situated on the boardwalk at Rushden Lakes Retail Park, our Nene Wetlands Visitor Centre is the gateway to the Nene Wetlands. The centre houses our activity corner and shop, while at the other end of the boardwalk, families can explore the Discovery Play Area.
Visit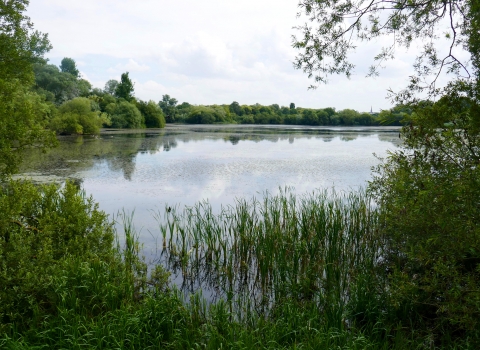 Nene Valley Nature Improvement Area
The Nene Valley Nature Improvement area is re-creating and re-connecting natural areas along the Nene and its tributaries from Daventry to Peterborough. Local organisations and individuals are working together to make a better place for nature. 
Find out more
Nature Reserves in the Nene Valley