...just five minutes spent in nature can improve people's sense of self-esteem and mood.
We've long felt the benefits to mind and body of walking through beautiful wildflower meadows, enjoying the sights and sounds of a local woodland and just generally getting outside in nature. Now science is showing how nature can help reduce stress, fatigue, anxiety and depression. It can also boost our immune system health. Find out how you can connect with wildlife, get involved with the Wildlife Trust BCN and learn about the science that is backing up our appreciation for nature.
Health benefits of wild places
Research between the Wildlife Trusts and the University of Essex has shown how the health and wellbeing benefits from nature include improvements to physical health (through increased physical activity) and improvements to psychological and social wellbeing including: reductions in stress and anxiety, increased positive mood, self-esteem and resilience, and improvements in social functioning and social inclusion.
Blogs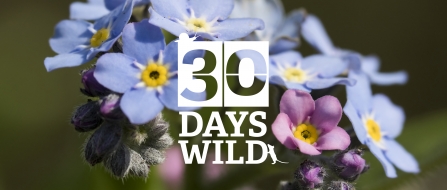 30 Days Wild
The University of Derby undertook a three year study of participants of our 30 Days Wild challenge. Dr Miles Richardson, Director of Psychology explained: "Over the past three years we've repeatedly found that taking part in 30 Days Wild improves health, happiness, nature connection and conservation behaviours." It's easy and free to take part in 30 Days Wild, and we even have special packs available for use in the workplace or in schools, youth clubs and care homes.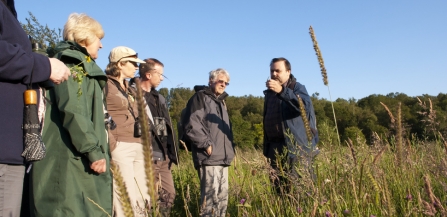 Get involved 
Spending time in nature improves our physical and mental health. The Wildlife Trust BCN offers all kinds of ways to connect with nature from outdoor events and volunteer opportunities to national campaigns you can get involved in. Why not get inspired by learning all about your local wildlife and wild places. 
"People turn to nature in moments of joy and in moments of sadness. We are part of the natural world." 
Sir David Attenborough, President Emeritus of the Wildlife Trusts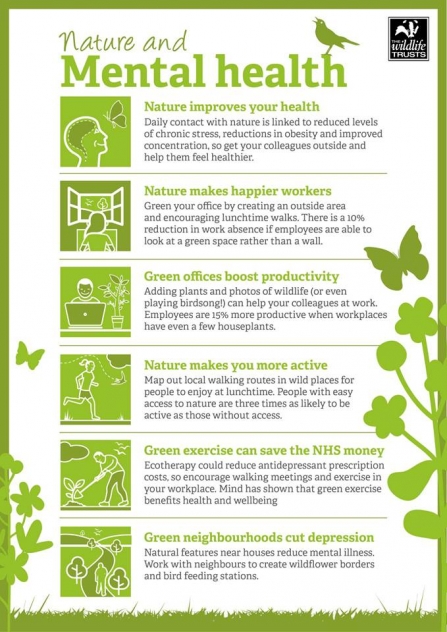 Nature at work