From now until the 31st January, you can join the Wildlife Trust for Bedfordshire, Cambridgeshire and Northamptonshire for half the usual price if you sign-up online by Direct Debit.
Membership from as little as £1.75 per month! Just click the button below. 
Special January Half Price Offer
Join over 34,000 members to get involved with activities, visit over 100 nature reserves and directly contribute to safeguarding vulnerable local wildlife across more than 4000 hectares of land.
Delivering conservation programmes to ensure the next generation are able to enjoy the wildlife-rich landscapes we do today is an enormous undertaking. We rely heavily on membership to generate the funds we need to do this. We cannot safeguard precious habitats and vulnerable wildlife in our three counties without the support of those who live and work around them.
"Joining your local Trust is one of the most important things you can do to make sure the species and habitats we love will be there for future generations to enjoy."
David Attenborough - President Emeritus of the Wildlife Trusts 
What do you get as a member?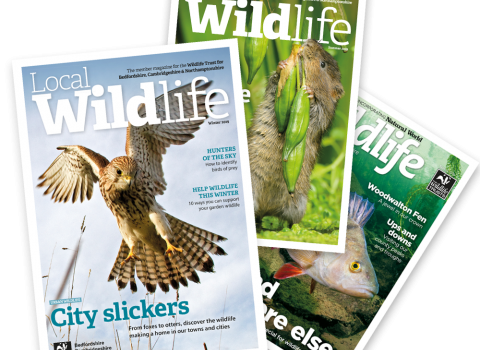 Welcome Pack and Members' Magazine
When you join you'll receive a 'starter pack' with your membership card, a car sticker, our Wildlife Training Workshops catalogue, and a copy of the latest Local Wildlife - a magazine all about wildlife near you. You'll then receive Local Wildlife magazine three times a year, full of articles about species, habitats, projects, campaigns, news and events. (*Child members will receive the Wildlife Watch pack instead, see below)
If you pay by Direct Debit you'll also receive our 'Where to See Nature' guide, packed with information on the 100+ nature reserves we manage across Bedfordshire, Cambridgeshire and Northamptonshire.
For children: Wildlife Watch Welcome Pack and Magazine
Child and family members will receive a Wildlife Watch starter pack including: a membership card, Wildlife Watcher badge and the Wildlife Watcher's Handbook, which is full of activities, competitions, amazing photographs, info on UK wildlife and ideas for things to do. You'll also receive a big UK wildlife poster bursting with amazing animals, fantastic wildlife stickers and all you need to join in our Wildlife Watch Awards schemes. Three times a year you will receive Wildlife Watch magazine packed with new ideas to inspire an everlasting love of nature.
Don't want to sign up direct debit?
Our half price offer is only available for people signing up online and by direct debit, but if these options don't suit you - or if you want to give more to support local wildlife - you can still join us in the usual way at full price. Just use the details below.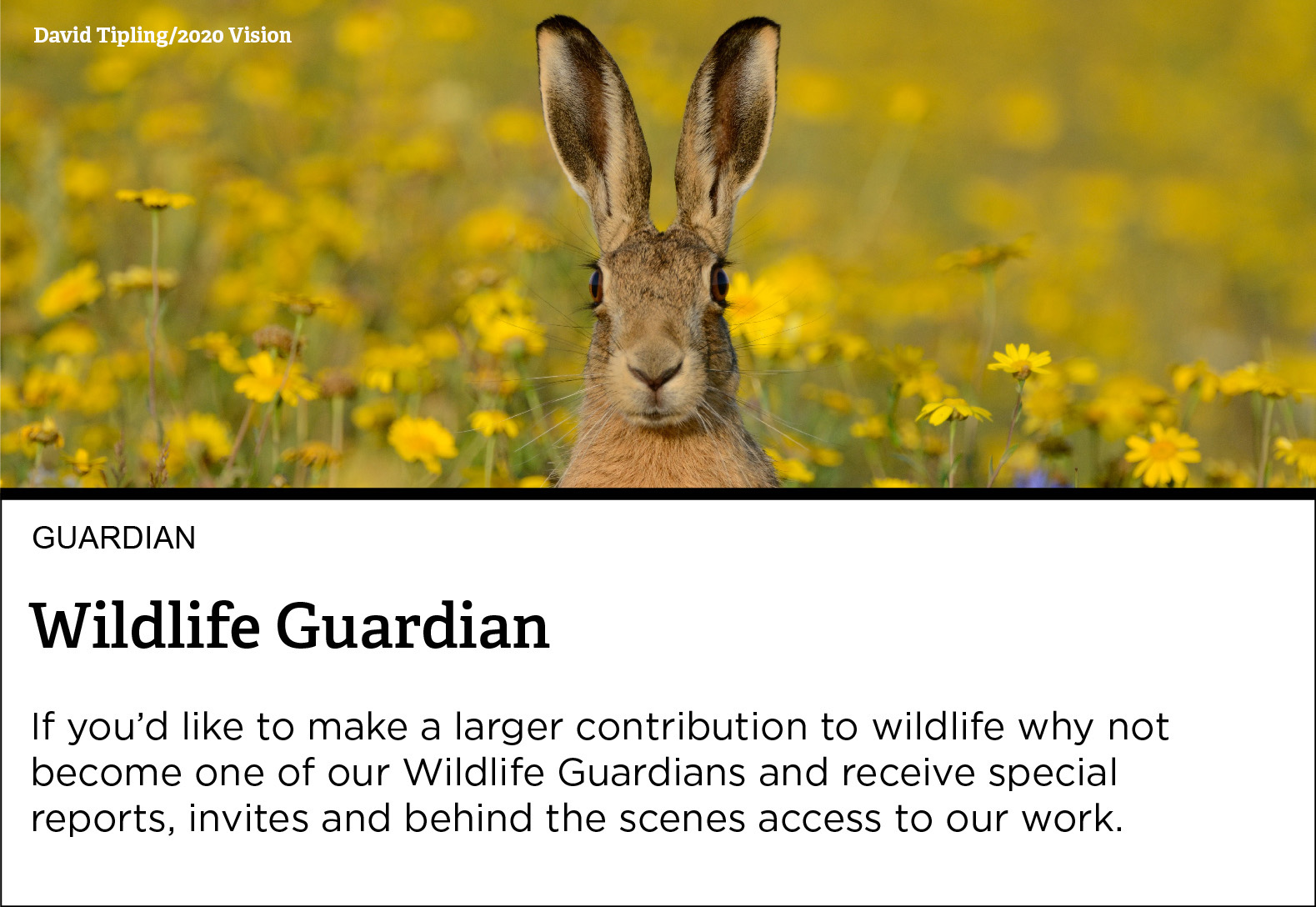 If you want to buy a gift membership for someone you can download our form below.