We have over 1,000 volunteers helping wildlife
Volunteering with us means joining a network of like-minded people helping to protect wildlife in Cambridgeshire, Bedfordshire and Northamptonshire and ensure a Wilder Future for all of us. Please see the relevant pages below for each county to see which work party activities are currently under way.
Whether you can spare a few hours or a full day, volunteering is a chance to make a real difference to local wildlife, while learning useful skills, making new friends and increasing your knowledge of wildlife conservation. The time you give makes a huge difference. 
If you want to apply to be a volunteer, but you're not sure what the best role would be, contact us and we will get in touch as soon as we can.
Search our database of opportunities or explore by category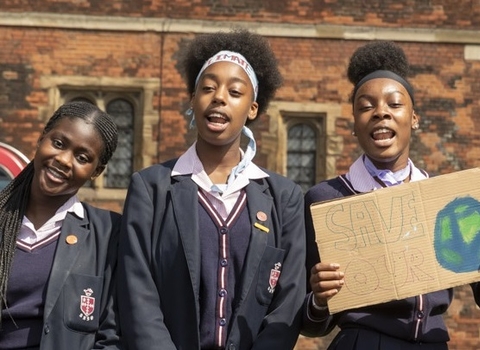 Young People's Forum
Aged 11-24? Concerned about climate change, biodiversity loss, and local wildlife? Interested in supporting other young people to take action? Have you been inspired by young activists like Greta Thunberg and want to play your part locally in the fight for our planet?
We are looking for passionate volunteers just like you to join our Young People's Forum.
Find out more and apply online
Career Placements
Our Voluntary Reserves Officer (VRO) placements are aimed at people looking for an in-depth introduction to conservation.
Placements are offered for up to a year in our Reserves and Wider Countryside Teams (and occasionally in other teams). The placements are designed to offer valuable hands-on experience in practical skills and related office work through volunteering in our teams across the three counties.
There is the opportunity to attend any in-house training  and externally certificated courses that are essential to your volunteering role, such as first aid, brushcutter and chainsaw operation. A high percentage of VOs have gone on to jobs in the conservation sector.
Still not sure how you want to help, or can't find what you're looking for?
Fill in the volunteer application form and return to us by email. When opportunities are available again we will get in touch.