Wildlife & Community
Our Peterborough Team works closely with the local community to inspire people about the natural world on their doorstep, providing opportunities to learn, experience and take action for wildlife. We provide opportunities for volunteers and work with community groups and schools to improve our environment for wildlife. We also organise and run events for all ages, such as guided wildlife walks or hands-on activities like wildlife gardening and insect days.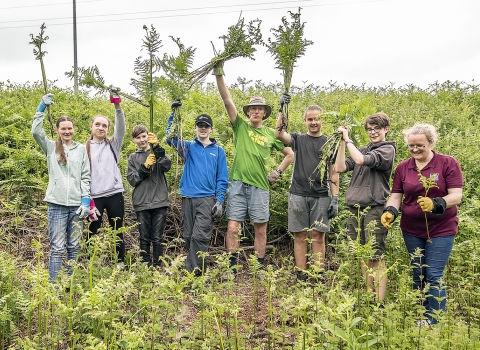 Peterborough Youth Rangers
If you are aged between 13 and 18 years, and have an interest in wildlife and/or being outdoors, this is for you.
The scheme, which the Wildlife Trust runs in collaboration with other Peterborough-based conservation organisations, facilitates a young person's group to carry out important practical tasks and some monitoring work across nature reserves in the Peterborough area. There will be 7 sessions per year – one per school holiday, two in the summer holidays. All equipment and training will be provided by DBS-checked staff. Tasks will be located at different reserves across the Peterborough area.
To find out more, or to register your interest, please contact Rachel Price at rachel.price@wildlifebcn.org or telephone 01487 720410 / 07734 478466 (through a parent/guardian if under 18)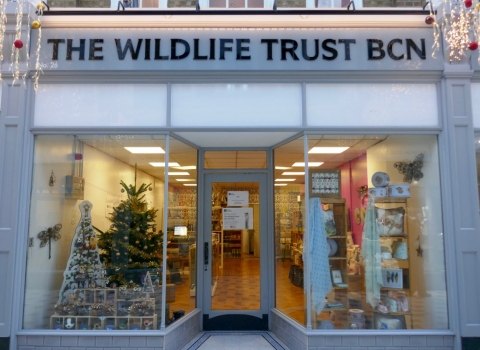 Pop-up shop volunteers needed
Following the success of our pop-up shop in Peterborough last festive season, we are returning in 2019.
We are appealing for volunteers to help.  More information on helping as a shop volunteer can be found here.  If you are interested in getting involved, please contact Rachel Price at Rachel.price@wildlifebcn.org, or telephone 01487 710420 / 07734 478466.
Peterborough Local Group Events