The Wildlife Trusts and the RHS set up Wild About Gardens to celebrate wildlife gardening and to encourage people to use their gardens to take action to help support nature. Many of our common garden visitors – including hedgehogs, house sparrows, starlings and beetles – are increasingly under threat. 
But together we can make a difference!
Bring back our beetles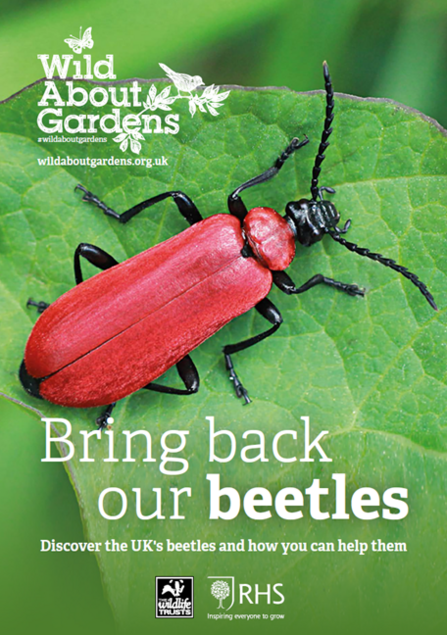 This year we're going wild about beetles! Beetles are a vital part of any wildlife garden but, unfortunately, beetle populations are threatened by things like pesticides, habitat loss and climate change - but you can help!
Download the free guide for additional information and pledge to create a beetle home. Your pledge will appear on a national map!
Beetle spotting
How familiar are you with common UK beetles? Use the spotter sheet below to identify some of them.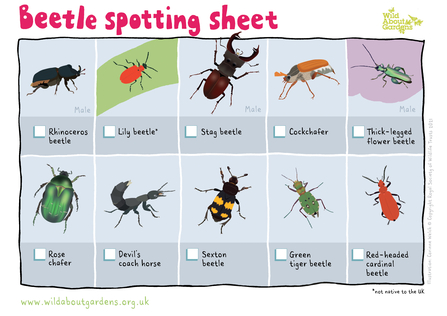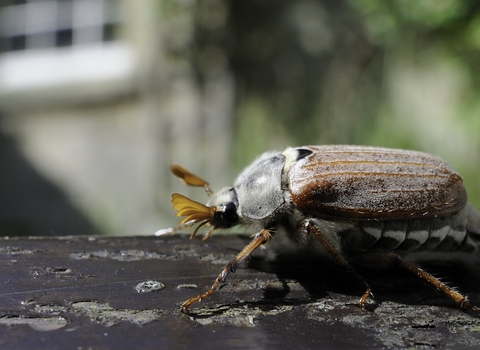 The brilliance of beetles
Steve Garland, chair of Lancashire Wildlife Trust and beetle expert, explores the world of these incredible, armoured insects.
Read the blog
Wildlife gardening
Private gardens make up 20% of our cities. A garden or yard is a valuable home for wildlife by night and day, and is also a vital refuge for many kinds of wildlife. 
That's why they're so important, providing space for wildlife and forming links between larger green spaces to make wildlife corridors. 
Encourage beetles into your garden by building a beetle bank.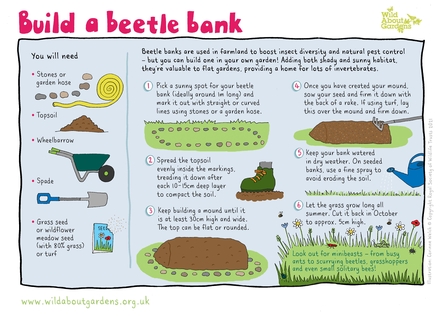 Wildlife gardening talks