The Wildlife Trust BCN mission is to create a wilder future by protecting and restoring wildlife and wild places across Bedfordshire, Cambridgeshire & Northamptonshire, for the benefit of both wildlife and people.
We are extremely grateful to be supported by over 34,000 members.
Latest news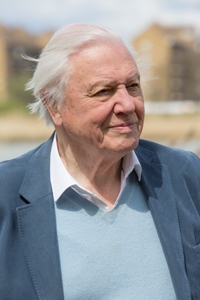 The Wildlife Trusts play a very important part in protecting our natural heritage. I would encourage anyone who cares about wildlife to join them
Sir David Attenborough
President Emeritus The Wildlife Trusts
The Wildlife Trust BCN Celebration Tree
Commemorate a special occasion or remember a loved one with an engraved leaf on our Celebration Tree.
Placing a specially engraved leaf on our Celebration Tree is the perfect way to recognise significant events such as weddings, anniversaries and birthdays, or to commemorate the life of a loved one.  Or you might simply just want to purchase a leaf as a gift in recognition of someone's love of nature.
The Celebration Tree supports our work across Bedfordshire, Cambridgeshire and Northamptonshire, helping to protect wildlife and wild places for generations to come.
Find out more
Find a reserve near you
Use our Reserve Search to filter and search for any Wildlife Trust nature reserve across the UK.
Read our latest blogs