The Wildlife Trust for Bedfordshire, Cambridgeshire and Northamptonshire HQ is based in Cambourne, but we have staff based in each county. 
Due to current situation with coronavirus, many of our offices will be closed over the next few weeks or more with staff working from home wherever possible. We will divert phone numbers where we can, but please do use email in the first instance and please be patient if we are unable to respond immediately.
To direct your enquiry to the relevant contact as quickly as possible, please review and select the relevant option from below.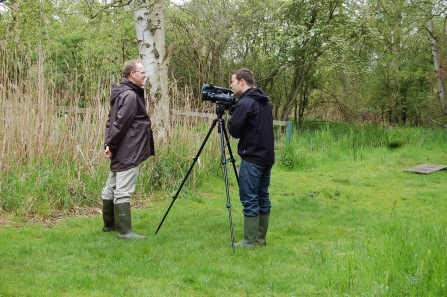 Media Centre
We can also help with wildlife experts to interview in Bedfordshire, Cambridgeshire or Northamptonshire or provide photographs or information about local wildlife and our reserves.
Filming and photography on nature reserves: please fill out our film request form if you would like to do some filming or commercial photography on our nature reserves.
Find your local learning experience
Our Activity Centres provide wonderful natural settings with dedicated teams leading engaging ways for families to enjoy the outdoors. These include bug hunts, pond dipping, den building, insect days and night adventures looking for bats, glow worms and magnificent moths.