The dramatic and picturesque Greensand Ridge runs through the centre of Bedfordshire. Its hills hide some of the last remnants of ancient heathland in the three counties. The River Flit runs out of the hills creating a variety of wetland habitats along its course. With wild woodlands and traditional meadows this landscape is a rich mosaic of nature.
The Wildlife Trust BCN is part of a project to celebrate what is special about Greensand Country – and we need your help! Please let us know what you like about this area with this short survey.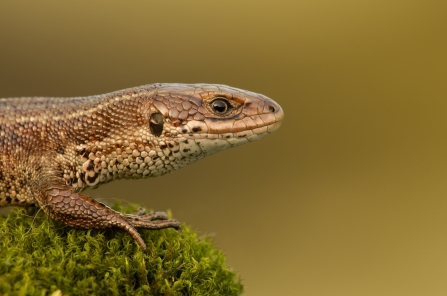 The wetlands of the Flit Valley are fed by springs bubbling out under the Greensand Ridge. The Flit Valley wetlands include the Wildlife Trust's Flitwick Moor: a unique complex of peaty fen, mire, wet woodland and meadows bisected by the river and many drains and ditches, plus a string of smaller wet woodlands and meadows.
The Greensand Country Living Landscape will enhance the existing landscape, bringing all the remaining priority habitat sites into conservation management, extending them to join fragments that are close together and encouraging landowners to embrace wildlife-friendly practices.
As well as giving wildlife the best possible chance in the future, this project will create open spaces for local people to get to know. It will also make a contribution to flood management and raising water quality in the Flit Valley. In 2017 the Wildlife Trust for BCN partnered with other local organisations to create the Greensand Country Partnership, which has received £1.6mil from the Heritage Lottery Fund to re-connect people with this wonderful landscape.
Nature Reserves