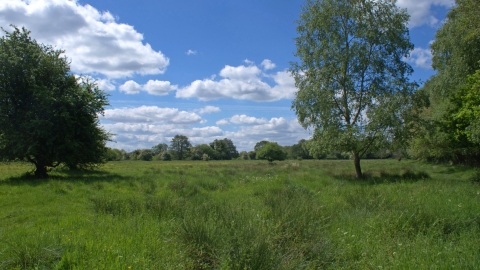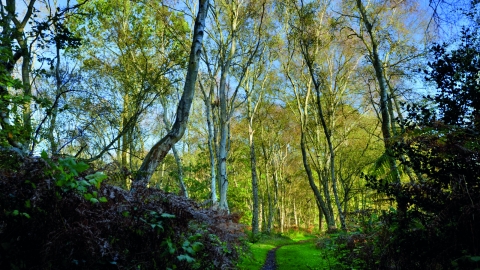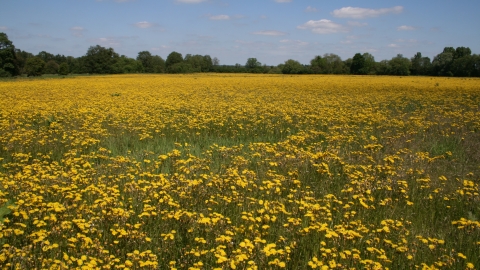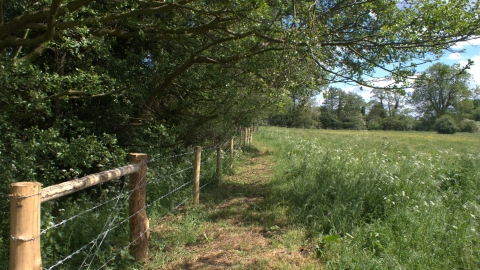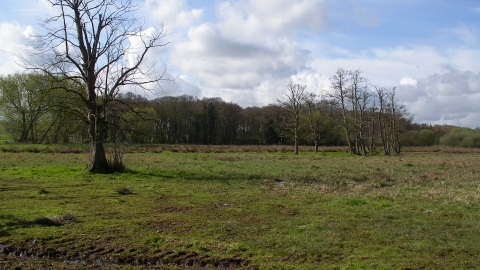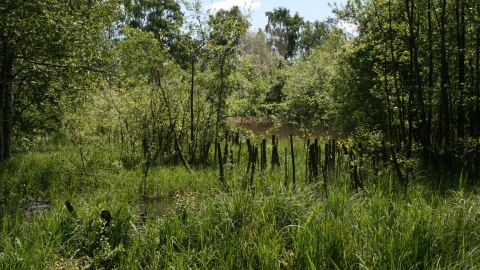 Flitwick Moor (& Folly Wood)
An important wetland with a mix of fen, meadow, wet woodland and fragile peaty soils
Know before you go
Entry fee
No
Parking information
Car park at end of narrow, bumpy track off Maulden Road at Folly Farm.
Grazing animals
Yes
Walking trails
Paths wet in places
Access
From Tesco roundabout in centre of Flitwick on A5120 cross over the railway bridge then turn right at roundabout and immediately left into King's Road. After 500m turn into Maulden Road towards A507. After 1/4 mile turn right at Folly Farm opposite Massmold factory, following track to small car park.
When to visit
Opening times
Open at all times

Best time to visit
Anytime
About the reserve
In the heart of the Flit Valley, this wetland was left behind when peat was cut from the site as recently as the 1960s. The peat was used in the purification of natural gas. Long before that, the naturally iron-rich groundwater that bubbled up to the surface from springs was bottled and sold as a tonic for the blood. 
Now the reserve is a Site of Special Scientific Interest. Woodlands of oak and birch and dense stands of bracken reveal the acidic nature of the site; acidic springs rise in the reserve. Alder woods have developed in the wetter areas. The wet fen and truly boggy nature of the mire provide the real treasures of the site, including fluffy seed heads of cottongrass, ten species of sphagnum moss and marsh pennywort – the round leaves of which creep via slender underground stems. The flowers of meadowsweet, purple loosestrife and square-stalked St. John's-wort all bloom in summer.
Tall reeds fringe open water where frogs and toads spawn in spring. The vegetation provides ideal cover for the elusive water rail, only given away by its eerie squealing call. In summer, warblers voice their scratchy songs.
Folly Wood is a haven for mosses and ferns and the spring flowers of opposite-leaved golden saxifrage. The grazed meadows, untouched by peat extraction, feature meadow saxifrage and lady's bedstraw and a range of grasshoppers and bush crickets, including the intriguingly named short-winged conehead. Large anthills produced by the yellow meadow ant may also contain nests of other ants.
We manage this diverse site by grazing the grassland and parts of the woodland, raking the fen meadow, as well as pulling bracken, coppicing shrubs and pollarding willows.
Visitor survey
We are surveying visitors to this nature reserve to inform our future management of the reserve and develop our community engagement strategy. Please complete the survey after your visit:
Additional information
We have occasional work parties at Flitwick; see the Bedfordshire work party page for more information.
Scroll down to see the reserve boundary. Please note the boundary map is for indication purposes only and does not show the Wildlife Trusts definitive land boundary. 
FOR ANY MEDIA ENQUIRIES PLEASE CONTACT OUR COMMUNICATIONS TEAM:   communicationsteam@wildlifebcn.org or 01954 713500 and ask for comms team.
Environmental designation
Site of Special Scientific Interest (SSSI)