The winners of the 2021 Photography Competition
1st Prize: Hedley Wright
2nd & 3rd Prize: Colin Bradshaw
Congratulations also to the following photographers, whose pictures have also been chosen to feature in our 2022 calendar: Victoria Bowers, Daniel Brand, Lester Cooper, Faye Dunmall, Carl Everitt, Mike Harris, Leo Hilier, Matthew Irons, David Jackson, James Littlewood, William Parkinson, Kevin Pigney, John Pitts, Thomas Roberts, Jack Marcus Smith, Simon Stirrup, Magdalena Toruj, Mark Tyrrell and Rahul Walawalkar. 
The 2022 calendar featuring all the winning images is now available to purchase from our online shop or at our Nene Wetlands visitor centre, for just £10 + P&P
Judged anonymously, the competition celebrates the wildlife and wild places of Bedfordshire, Cambridgeshire and Northamptonshire. Free to enter, it was for photographs taken anywhere in our three counties and was open to all ages. We are delighted to be supported by Opticron who have provided the top two prizes, and WTBCN Corporate Members Campkins Cameras who have provided the third place prize. 
Huge thanks to everyone who entered.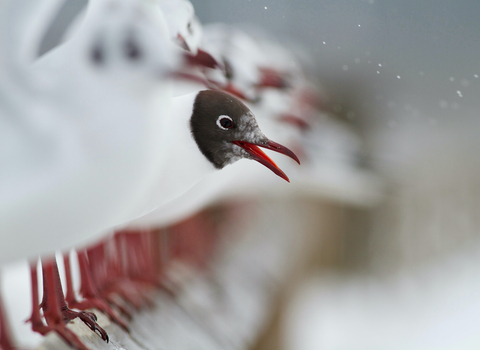 2022 Calendar
Our 2022 calendar is an ideal gift for anyone passionate about local wildlife. It features the winning photographs from the 2021 Photography Competition of wildlife and the landscape from across Bedfordshire, Cambridgeshire and Northamptonshire - and for just £10 + P&P. All proceeds go towards supporting our work looking after wildlife and wild places.
Get your copy
Prizes

1st Prize: £250 worth of optics from Opticron
2nd Prize: £150 worth of optics from Opticron
3rd Prize: £100 worth of equipment from Campkins Cameras
Judges

Opticron: Chris Galvin

Chris has worked for Opticron for over a decade, and will be a familiar face to many in the region. With a wide knowledge of wildlife, equipment and impressive portfolio himself of wildlife and gig photography, Chris has kindly been a judge for several years now.

Ann Miles

An experienced photographer, Ann teaches general and nature photography at university degree level and has had images placed in two of our photography competitions. You can read her blog and visit her website for more information and examples of her work.

Simon Wantling

Many of you will be familiar with the winner of two of our previous photography competitions, though Simon's stunning work speaks for itself - and he has since become a professional photographer. Whilst his shots of owls have been universally praised, his work covers all sorts of wildlife. You can also catch him on his YouTube channel.

"I am delighted to be a judge for this important event in the Wildlife Trust BCN calendar. Photographs of our wildlife are one of the best ways to 'speak' to the public about the importance of bodies such as the Wildlife Trust in conserving our wonderful creatures and plants." - Ann Miles
Full terms and conditions
Wildlife Photography Tips