Photography Competition 2020
We are delighted to announce the winners of the Wildlife Trust BCN photography competition 2020, generously sponsored for the second year by Fujifilm UK Ltd. Thank you to everyone who sent in their photographs for consideration to the main theme 'Local Gems' and also to our extended 'lockdown' theme of 'Garden and Home Gems'.
The first prize winner in 2020 is Carl Everitt, with his photograph of dawn rising over Bradlaugh Fields nature reserve in Northamptonshire.
The winners of the 2020 competition
1st Prize: Carl Everitt
2nd Prize: Janice Elliott
3rd Prize: Kevin Pigney
Congratulations also to the following photographers, whose pictures have also been chosen to feature in our 2021 calendar: Warren Bourne, Colin Bradshaw, Mike Harris, Matthew Hazleton, Michael Howard, David Jackson, Ann Miles, David Mills, Gary Norman, Ashley Pead, Guy Pilkington, Martin Swannell, Mark Tyrell, Colin Waite, Mick Watson and Hedley Wright.
The 2021 Wildlife Trust BCN calendar featuring all of the stunning winning images will be available to buy later in the year at our Nene Wetlands Visitor Centre.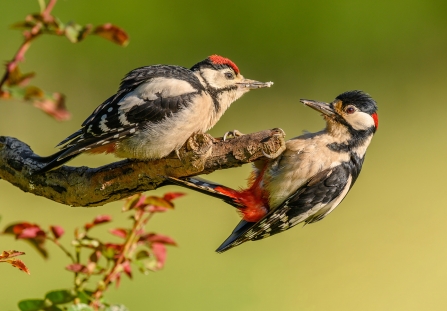 Garden and Home Gems Category
In addition to the main competition, we had an additional category for 2020 that was introduced along with our extended deadline, celebrating the wildlife of our homes and gardens while we were all in lockdown. Thank you to everyone who entered photos in this category.
Garden and Home Gems Winner: Dave Wesson
Judges
Simon Wantling
Many of you will be familiar with the winner of our two previous photography competitions, though Simon's stunning work speaks for itself. Whilst his shots of owls have been universally praised, his work covers all sorts of wildlife. You can also catch him on his YouTube channel.
Sarah Lambert
A highly knowledgeable botanist, ecologist, blogger and photographer, Sarah has been highly acclaimed in photo competitions and is a nature photography workshop and nature tour leader. She is also a dedicated and invaluable to activities of the Peterborough Local Group of the Wildlife Trust BCN.
Opticron: Chris Galvin
Chris has worked for Opticron for over a decade, and will be a familiar face to many in the region. With a wide knowledge of wildlife, equipment and impressive portfolio himself of wildlife and gig photography, Chris has kindly been a judge for several years now.
Fujifilm UK
We will also be receiving judging input from a representative of the competition sponsors Fujifilm UK
Wildlife Photography Tips