Photography Competition 2019
The winners of the 2019 Photography Competition, generously sponsored by Fujifilm UK Ltd have now been announced! Congratulations to Simon Wantling, whose photograph of romatic great crested grebes, taken at Felmersham Gravel Pits, has won first prize. Read the news story here.
The winners of the 2019 competition
1st Prize: Simon Wantling
2nd Prize: Claire Haskins
3rd Prize: Eglė Vičiuvienė
Congratulations to the top three winners of our 2019 Photography Competition. First prize is £1500 worth of photography equipment from our competition sponsors Fujifilm UK Ltd. 2nd and 3rd prize-winners share £300-worth of optical equipment from our partners Opticron.
Congratulations also to the following photographers, whose pictures have also been chosen to feature in our 2020 calendar:
Nigel Bell, Karen Brammer, Finbar Carroll, Lester Cooper, Trudie Davidson, Rebecca Fulcher, Daniel Hauck, Matthew Hazleton, David Jackson, Ann Miles, Trevor Sawyer, Mark Tyrell and Dovydas Vicius.
The 2020 Wildlife Trust BCN calendar featuring all of the stunning winning images will be available to buy online and at our Visitor Centre very soon - watch this space! 
Judges
The winners are chosen by an independent panel of judges on the theme 'contrast in nature'.
Terry Hall – Fujifilm UK
Chris Galvin – Opticron
Sarah Kelman – Photographer and past competition winner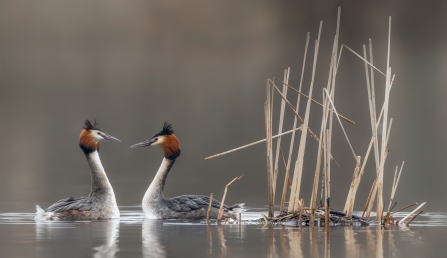 Theme
The competition theme was contrast in nature – which could mean incorporating a high contrast technique; comparing big with small or male with female; capturing something wild with a contrasting urban background; or anything else that works for you. The theme was deliberately very broad and designed to inspire a wide range of interpretations.