Cambourne to be Wild
A two day festival of live music, art, wild activities and good food and drink – all in support of local wildlife.
Cambourne to be Wild 2019 took place on 6th and 7th July. We had an amazing time. Thank you to everyone who came!
Photos from the festival will be shared here soon!
This is a fundraising event with all proceeds supporting the work of the Wildlife Trust for Beds, Cambs & Northants. Find out more about what we do and how we support local wildlife. Tag us on social media #cambournewild
Find out whats going on at Cambourne to be Wild
Where are we?
Cambourne to be Wild Music Festival will be held on the Cambourne Business Park Field in Cambourne. 
A 5 minute walk from the centre of Cambourne and just 20 minutes from Cambridge. There is free parking on site (map below) and regular buses from Cambridge.
Address: Cambourne Business Park, Cambourne, Cambridge, CB23 6EA. Next to the offices of South Cambridgeshire District Council.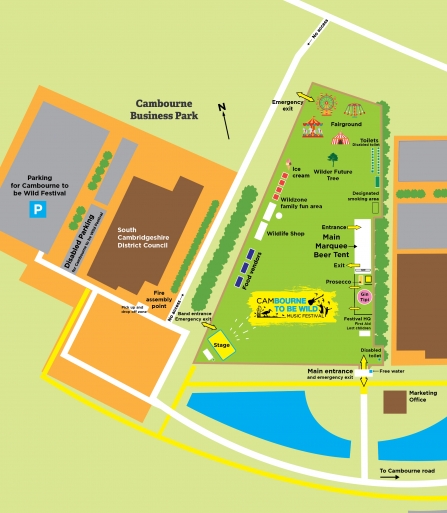 Thank you to our sponsors