We're proud to announce a range of exciting acts for the Cambourne to be Wild Music Festival with everything from classic rock to ska, gospel and original new sounds. Come along and join the fun!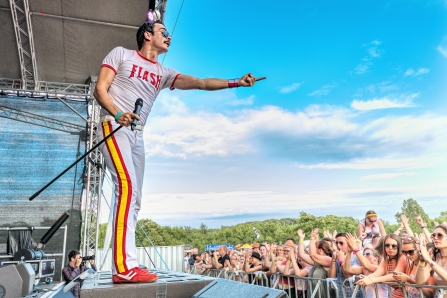 Magic Queen
Magic Queen re-enacts the glorious days of legendary rock band Queen, including the glam of the '70s and the magic of the '80s, proving themselves to be one the most dynamic and exciting Queen Tribute Bands in Europe.
The Decades Band
It's all in the name!! This exciting and talented bunch of Top Midlands musicians play hits from the last Six Decades, covering Styles from pop to rock, funk to soul, blues to rock 'n' roll and everything in between.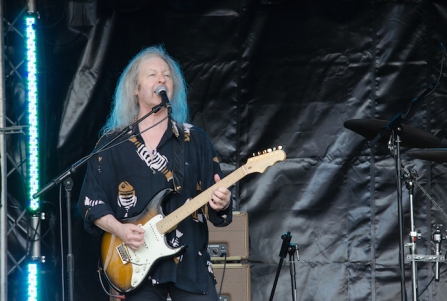 John Verity
John is an English guitarist formerly with the band Argent, famous for the hit single 'God Gave Rock and Roll to You' from 1974 to 1976. John continues to gig continuously throughout the UK and overseas with the John Verity Band.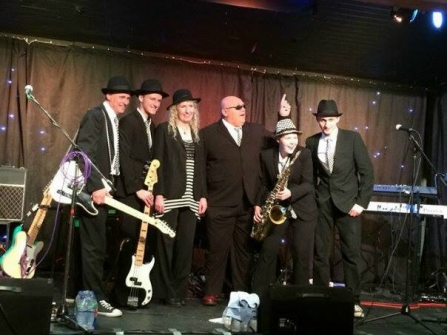 Fiveska
Madness, The Specials, The Beat, Bad Manners and more! Fiveska was formed in early 2010 by five local musicians, and after many changes over the last 8 years and over 500 gigs they are now a six piece band working a tighter set for even more Ska fun!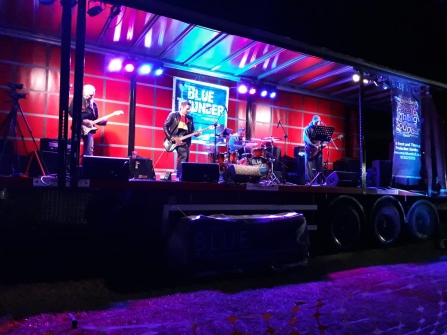 Blue Thunder
Blue Thunder are a 5 piece Classic Rock Covers Band inspired by some of the greatest classic rock bands: Free, Thin Lizzy, Guns & Roses, Velvet Revolver, ZZ Tops, Deep Purple, AC/DC, Led Zeppelin, Clapton, Bon Jovi, Lenny Kravitz, Bryan Adams, Black Stone Cherry, Foo Fighters, Van Halen, The Cult, Black Sabbath and many more.....

Treble Damage
Treble Damage are a five piece band based in Cambridgeshire, UK. The band are no strangers to the music circuit and have been playing together in Pubs, Clubs, and at Festivals and Private Parties for many years.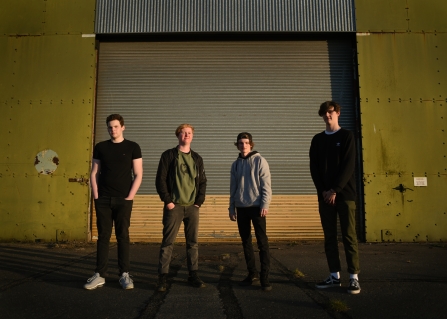 Limited Time
Formed in 2014 Limited Time are a four piece band playing music inspired by bands like Greenday. Their first single was called "Individuality" and released in 2017. In June of 2018 the band released their first EP. The self titled EP contained five songs including Individuality as well as including four new tracks.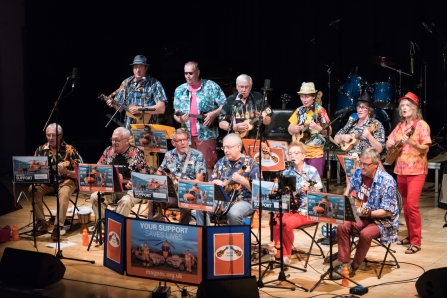 Upwood Ukuleles
Hailing from the Cambridgeshire village of Upwood and formed in February 2014 with the accent on having fun and making music together, Upwood Ukuleles have gone from strength to strength, playing at an ever increasing variety of events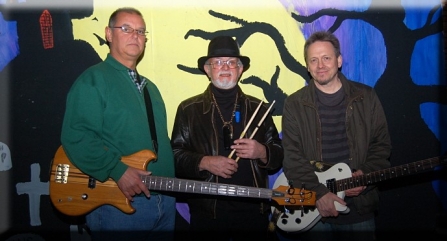 Fenboy3
FEN BOY 3 were formed about 17 years ago in the Ely area of East Anglia and play Blues, Rock n' Roll and Swamp Rock. Tim (Lead singer, guitar and keyboards), Robby (bass and vocals) and Alan (drums, siren, duck caller and vocals) all play in other bands as well. In fact, Tim will also be in Timeline on bass and vocals for this event and has just released an EP of his own songs. The trio have also produced 3 CD's of their work over the years.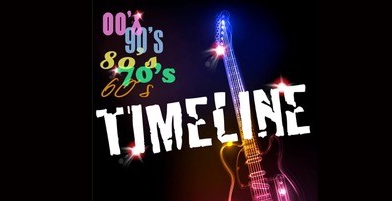 Timeline
Timeline are a local band playing a selection of great music from the 60s, 70s, 80s, 90s and 00s. 
More musicians to be announced