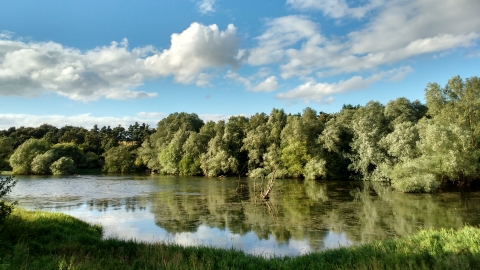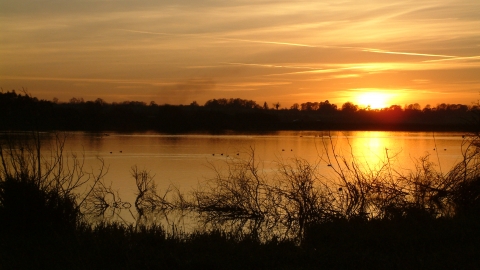 Pitsford Water Nature Reserve
To ensure the safety of all users Lagoon Hide and Scaldwell Hide are closed until further notice as both hides require repairs. Apologies for any inconvenience caused.
A gem of a reserve; a haven for wildfowl and migrating waders
Know before you go
Entry fee
Permit required - please see access details below.
Parking information
Small car park at entrance
Grazing animals
No
Walking trails
7 miles for complete circuit. Paths are mainly grass and can become muddy and flooded in winter. Wheelchair access to one of the hides (see below).    
Access
Members of the Wildlife Trust for Beds, Cambs and Northants can obtain a free permit to visit the reserve. Please contact the Northamptonshire Office on 01604 405285 or via Northamptonshire@wildlifebcn.org. 
Non-members (including members of other Wildlife Trusts) can purchase a day ticket from Anglian Water at the Pitsford Water Fishing Lodge (opening times vary) - for £6 (£4 concessions) or £45 for a family season ticket for the whole year. If the Fishing Lodge shop is shut, day tickets can be bought at any time from a permit hut at the main gate of the Fishing Lodge.
Disabled access
There are three disabled parking spaces at the fishing lodge (the lower car park near the water) and from there a 250m tarmac path leading to a hide which has windows that can accommodate viewing from wheelchairs with a good view of one of the three bays. There is a disabled toilet at the lodge. Please contact Anglian Water for the opening times on 01604 781350. 
When to visit
Opening times
Nature reserve open all year
Best time to visit
All year round
About the reserve
One of our largest and most tranquil nature reserves, Pitsford Water Nature Reserve is the perfect place to 'get away from it all'. Explore the quiet pathways and mixed habitats of this beautiful nature reserve. Enjoy expansive views across the reservoir and visit the many bird hides dotted along the lakeshore.
Four main streams enter the reserve and their valleys form large bays of shallow water. During winter these provide excellent feeding and sheltering areas for wildfowl. As the water level drops in summer, stretches of mud offer feeding areas for migrating waders. These areas are quickly colonised by unusual plants not found elsewhere on the reserve, such as orange foxtail, mudwort and golden dock. On the waterside fringes, celery-leaved buttercup and beds of water mint add to the interest. The wealth of plants provide food and shelter for a range of mammals including harvest mouse, badger and brown hare.
The most conspicuous wildlife here is the birdlife. The whole reservoir was designated a SSSI in 1970, principally because of the large numbers of wildfowl. In winter up to 10,000 birds can be seen, including wigeon, gadwall, pintail and teal. Over 25 species of duck have been recorded as well as three species of diver and five of grebe. The scrub areas attract winter flocks of thrushes to their berry crop and over 40 species of bird are known to breed here in spring and summer, varying in size from heron to the tiny goldcrest. A feeding station ensures a good chance of seeing tree sparrow and many other small birds attracted to the seeds. The diversity of habitats provides food and shelter in spring for a huge range of migrant songbirds.
Pitsford Reservoir was built to supply Northampton with water in 1955. Today the Trust leases the northern section of the reservoir, managing the area for wildlife in partnership with the owners, Anglian Water.
Additional information
Access: This designated area can be enjoyed by obtaining a permit.
Cycling and jogging are not allowed at this nature reserve.
Scroll down to see the reserve boundary. Please note the boundary map is for indication purposes only and does not show the Wildlife Trusts definitive land boundary. 
FOR ANY MEDIA ENQUIRIES PLEASE CONTACT OUR COMMUNICATIONS TEAM:   communicationsteam@wildlifebcn.org or 01954 713500 and ask for comms team.
We'd like to hear from you
Your feedback is important to us, please take a moment to complete our short survey about your experience. 
Habitat
Environmental designation
Site of Special Scientific Interest (SSSI)