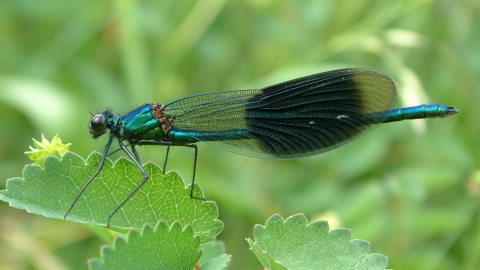 Mill Crook and Grafton Regis Meadow
This nature reserve requires permission to access. Please see contact details below.
 
Traditional hay meadows form an oasis for wildlife in a sea of agriculture
Know before you go
Entry fee
No
Parking information
Grafton Regis: park on grass verge on left near canal bridge. Mill Crook: contact the Northamptonshire office before your planned visit to obtain advice and details on access to this site
Grazing animals
Yes
Access
Please contact the Trust for permission to visit this reserve.
When to visit
Opening times
Open at all times
Best time to visit
May to June
About the reserve
These are the last remaining fragments of traditional hay meadows once frequent in this part of the Tove Valley. Their status as Nature Reserves now protects them from modern intensive farming. Still showing evidence of medieval ridge-and-furrow cultivation, Mill Crook in summer is a sea of wildflowers, including pepper-saxifrage, meadowsweet, bog stitchwort, meadow vetchling and great burnet. It is also alive with insects including orange-tip and meadow brown butterflies and five-spot burnet moth.
Among the attractive grasses, such as quaking-grass and meadow foxtail, you will find yellow rattle, an indicator species of old grassland. This semi-parasite attaches itself to the roots of other species and its ripe seeds rattle inside the fruiting head, hence its name. Look out for kingfishers, nesting along the banks of the River Tove, and listen for the distinctive 'coor-loo' calls of curlews. Lapwing, long-tailed tit, bullfinch, yellowhammer and wren are frequent visitors to these reserves.   
Additional information
Access: This reserve requires permission to access - please contact us for permission to visit this reserve.
Scroll down to see the reserve boundary. Please note the boundary map is for indication purposes only and does not show the Wildlife Trusts definitive land boundary. 
FOR ANY MEDIA ENQUIRIES PLEASE CONTACT OUR COMMUNICATIONS TEAM:   communicationsteam@wildlifebcn.org or 01954 713500 and ask for comms team.
Species
Habitat
Environmental designation
Site of Special Scientific Interest (SSSI)