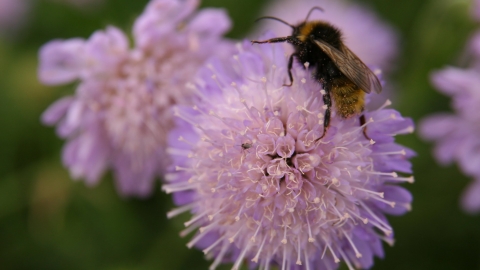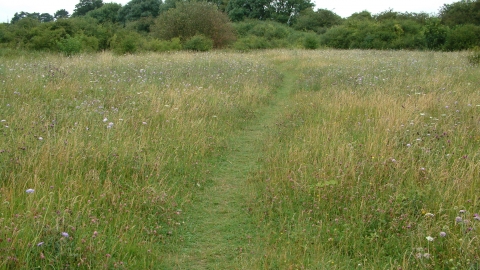 A flower-rich limestone grassland reserve in the middle of Northampton
Know before you go
Entry fee
No
Grazing animals
Yes
Walking trails
Some paths of tarmac but mainly grass. Some areas steep, wet and uneven
Access
Unsuitable for wheelchairs 
When to visit
Opening times
Open at all times
Best time to visit
May to September
About the reserve
These three meadow areas, close to Northampton town centre, are part of the larger Bradlaugh Fields Park complex.
The reserve contains fine examples of unimproved, semi-natural limestone grassland and fragments of ancient hedgerow. Plants typical of calcareous grassland are found here, including yellow-rattle, knapweeds, lady's bedstraw, red bartsia and bird's-foot trefoil.
If you are lucky and visit at dawn or dusk foxes and badgers are commonly spotted around the Bradlaugh Fields complex. 
Additional information
Scroll down to see the reserve boundary. Please note the boundary map is for indication purposes only and does not show the Wildlife Trusts definitive land boundary. 
FOR ANY MEDIA ENQUIRIES PLEASE CONTACT OUR COMMUNICATIONS TEAM:   communicationsteam@wildlifebcn.org or 01954 713500 and ask for comms team.
Habitat
Environmental designation
Local Nature Reserve (LNR)