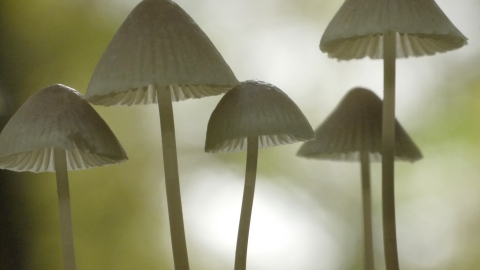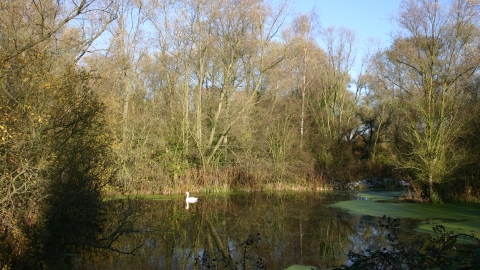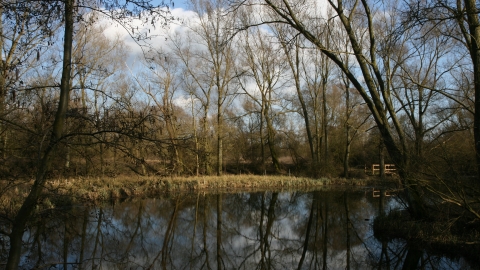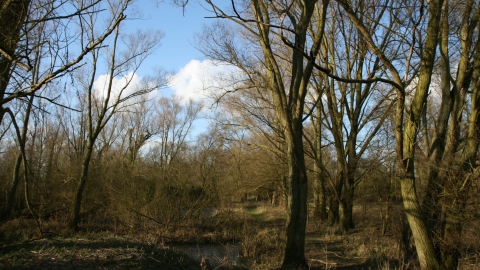 Attractive marsh and open pools, next to the meandering river Great Ouse
Know before you go
Entry fee
No
Parking information
Pass through Wyboston Lake complex and follow the Nature Reserve signs. The track leading from the complex is very rough and meandering
Grazing animals
No
Walking trails
Firm ground in some places but in other parts the brick paths are uneven and can be slippery
When to visit
Opening times
Open at all times
Best time to visit
April to May, June to September
About the reserve
From swans floating majestically across the water, to tall vegetation swaying gently in the breeze, Begwary Brook offers a range of interest to wildlife lovers at any time of year. Riverside marshes such as this are rare due to large-scale drainage that has taken place over recent years. The area was once a large marsh fed by the River Ouse, but in the 1960s gravel extraction created a small lake and a series of pools in the small area of marsh which survives today.
Willow trees fringe the water's edge. Great burnet, an indicator of old pasture, survives here together with common fleabane and marsh woundwort, inviting insects to feed on their nectar. Warblers sing from the dense growth in spring and foxes are easily disturbed from their daytime resting places at any time of the year. In summer, dragonflies and damselflies hawk over the marsh, looking for an easy meal.
Management of the reserve is limited; we keep paths clear and remove invasive Himalayan balsam.  
The map below is for indication purposes only and does not show the Wildlife Trusts definitive land boundary.
Species
Environmental designation
County Wildlife Site