Wildlife Watch is our junior club
Wildlife Watch is the UK's leading wildlife club for young people. It gives them the chance to discover the wildlife that lives in their local area and helps them to explore the natural world. Latest events below.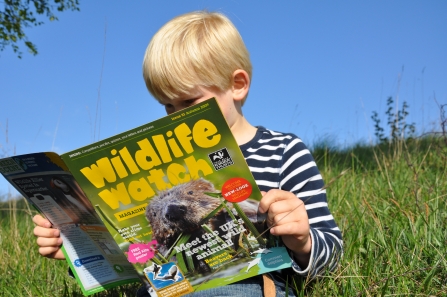 Become a member
There are so many good things about becoming a Wildlife Watch member – you'll be sent your own Wildlife Watcher's handbook, a bi-monthly e-newsletter full of wild ideas and nature spotting tips, free posters and brilliant Wildlife Watch magazines sent seasonally. Our family membership options include Wildlife Watch membership. 
Get involved
Join a Watch local group
We have lots of fantastic Wildlife Watch groups for all ages. Many of our groups have won awards for their quality. All young people are welcome to join in the wonderful activities that go on every month at our Watch meetings.
We have Little Bugs Clubs suitable for preschool age children and their parents/guardians, Wildlife Watch groups suitable for infant and primary children and families as well as Greenwatch and a Wildlife Ranger scheme suitable for year 6 and secondary age children running across our three counties.
Find your nearest Wildlife Watch local group.
Volunteer as a Watch leader
Our Watch groups are run by an amazing group of volunteers. If you have the skills to help young people find out more about wildlife and discover their local environment we would like to hear from you. Find out more about becoming a Wildlife Watch leader.
The Wildlife Watch movement
Find out more about the national Wildlife Watch movement here
Wildlife Watch events coming up