Wildlife Watch is our club for young people
Wildlife Watch is the UK's leading wildlife club for young people. It gives them the chance to discover the wildlife that lives in their local area and helps them to explore the natural world. There are three different ways to get involved.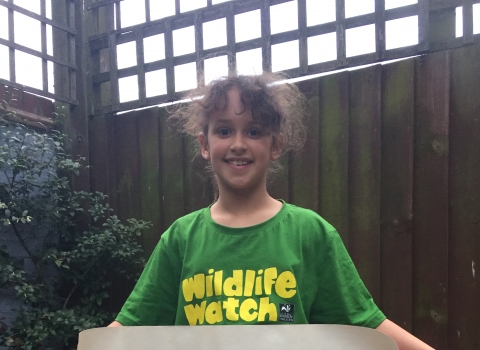 Millie Loves Wildlife Watch
She's been enjoying taking part in Wildlife Watch activities for many years now and hopes to be a group leader herself one day.
Read her blog
Connecting with nature helps children thrive
COVID-19 Update
Due to the change in Government guidelines and the new coronavirus lockdown in England, all face-to-face events from Monday 4 January 2021 have been cancelled until further notice. We will continue to monitor the guidelines and look forward to welcoming you back to our events as soon as it is safe to do so.
In the meantime, explore our growing programme of online and self-guided events, including talks, walks and workshops.