Wildlife Watch is our club for young people
Wildlife Watch is the UK's leading wildlife club for young people. It gives them the chance to discover the wildlife that lives in their local area and helps them to explore the natural world. There are three different ways to get involved.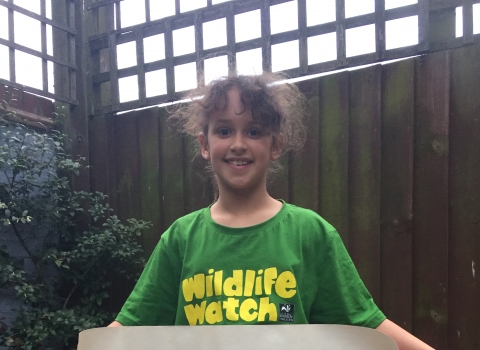 Millie Loves Wildlife Watch
She's been enjoying taking part in Wildlife Watch activities for many years now and hopes to be a group leader herself one day.
Read her blog
Connecting with nature helps children thrive
COVID-19 Update
In response to COVID-19 all our events and groups have sadly been suspended (currently until 31st July 2020). Instead we will be filling our webpages with plenty of online events, resources and inspiration to help keep us all connected to nature.
Wildlife Watch events coming up