Wildlife Watch is our club for young people
Wildlife Watch is the UK's leading wildlife club for young people. It gives them the chance to discover the wildlife that lives in their local area and helps them to explore the natural world. There are three different ways to get involved.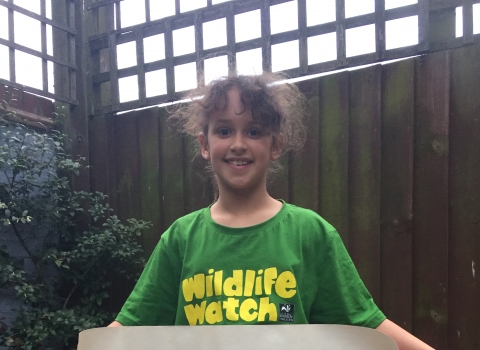 Millie Loves Wildlife Watch
She's been enjoying taking part in Wildlife Watch activities for many years now and hopes to be a group leader herself one day.
Read her blog
Connecting with nature helps children thrive
COVID-19 Update
In response to the pandemic we have sadly needed to cancel all of our events between March and July, as well as many we had planned for the rest of the year. We know how important nature is for everyone's health and wellbeing though, we have been working hard to adapt our popular engagement activities and are now able to offer a some small-group events at a few of our sites (pre-booking essential) as well as a growing list of on-line events.