Our Teams across the three counties of Beds, Cambs & Northants have years of experience providing high quality wildlife experiences for children and adults. With our Activity Centres we have wonderful places where you can learn, enjoy and connect with the natural world. Nature is something you never stop learning about and we welcome people of all ages.
We run hundreds of wildlife events across our three counties each year, so you are bound to find one that suits you!
Search our Event Listings for a full list of events near you
Covid-19 Safety Measures
We are delighted that our outdoor events, workshops and programmes, including family events and guided walks, are running again. Visit our events page for a full list of upcoming events and to book your place. Events will continue to be planned on the basis of making them Covid-safe. This may happen in a number of ways, including limiting group size, regular sanitisation and ensuring personal space. Our duty of care to our staff, volunteers, members and visitors remains our top priority.
Read more about our ongoing safety measures here and explore our full events list.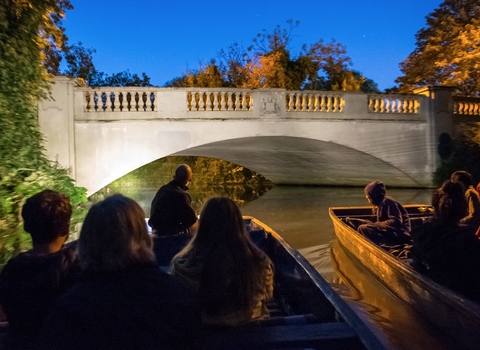 Enjoy wildlife from the water
Our events with partners Scudamore's in Cambridge and Canoe2 at Rushden Lakes offer brilliant ways to get closer to nature this summer.
Go punting on the River Cam at dusk, with a Wildlife Trust guide and bat detectors at your disposal so you can listen in to the clicks and whirrs of bats whilst taking in the abundance of evening wildlife from the water.
Or take a guided stroll around our Nene Wetlands nature reserve to discover the wildlife all around you, then head out onto the water for an evening paddle to enjoy it all from the water.
Bat punts with Scudamore's
No one will protect what they don't care about; and no one will care about what they have never experienced
Find your local learning experience
Our Activity Centres provide wonderful natural settings with dedicated teams leading engaging ways for families to enjoy the outdoors. These include bug hunts, pond dipping, den building, insect days and night adventures looking for bats, glow worms and magnificent moths.