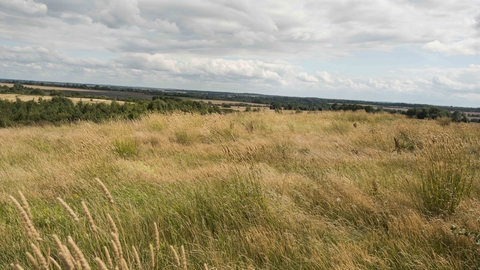 Vegetative Grasses with Owen Mountford (online and optional outdoor)
Location:
Online event,
Broadcast by Wildlife Trust BCN
Develop a framework for identifying the commonest grasses in the region by vegetative features alone.
About the event
Ecologists, reserve managers and field botanists cannot always do their site assessments when every species is in perfect condition – flowers, fruit and leaves all present. If you are recording a quadrat, or trying to see whether management is having the desired effect, you will need to identify every species and estimate their abundance. Especially in grasslands, but actually in most habitats, recognising grasses without their flower heads can be vital. Though apparently daunting at first, distinguishing the most important grasses in leaf is relatively straightforward given a few field-marks to look for.
The online workshop should equip the participants to identify most grasses that they encounter at whatever growth stage they happen to be!
An optional visit to Upwood Meadows, Cambs, on Sat 22nd May, (in small group(s) will focus on field identification of grasses, testing the approach practically through field exercises. See ticket options.
Booking
Price
See Eventbrite for details
Suitable for
Adults
Contact us
Juliette Butler (Tuesdays, Wednesdays and Fridays 9am - 2.30pm)
More Botany Training Workshops coming up...