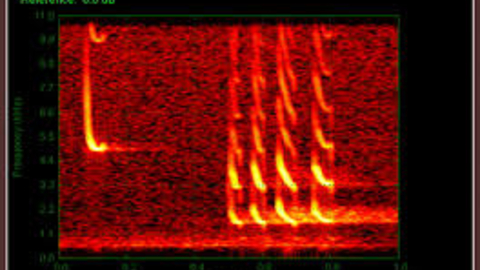 Online Bat Sonogram Analysis with Aidan Matthews
Location:
Online event,
Broadcast by Wildlife Trust BCN
Begin to develop skills to identify individual bats to species level using a bat detector and analysing their echolocation calls.
About the event
Listening to bats on detectors is a skill which needs lots of experience to be able to positively identify an individual to species level, especially as they only stay in range for a few moments. Using a recording device with the bat detector means that the calls can be reviewed after the event and a greater level of accuracy obtained when identifying what bat species made the call. Variations in call type, between species, are easily seen and help to explain what you hear when using a bat detector.T
his online training workshop will look at the range of species found in our area and have examples of the different software to view sonograms produced by recordings from a library file. Technological advances in the last 5 years have also brought visual analysis to the field and this is extremely useful when dealing with multiple species and call types.
Ecological consultants are a key user of this technology for emergence surveys and long term monitoring, but it also has its place with the amateur conservationist who wants to further their experience of bat identification.
Booking
Price
See Eventbrite for details
Suitable for
Adults
Contact us
Juliette Butler (Tuesdays, Wednesdays and Fridays 9am - 2.30pm)
Vertebrates Training Workshops coming up...