Back on Track
Can you help us get back on track and catch up on essential work?
Help us get Back on Track
It has become clear over the past few months just how much we all need nature in our lives. It has brought joy and comfort to  many people, providing welcome relief from the barrage of news and worries, and been instrumental in giving people places to  go for daily exercise. 
But now nature needs you! While we have all hunkered down at home to stay safe during the Covid-19 crisis, we haven't been  able to get out and carry out important work on our reserves or raise necessary funds. Can you help us?
What Needs Doing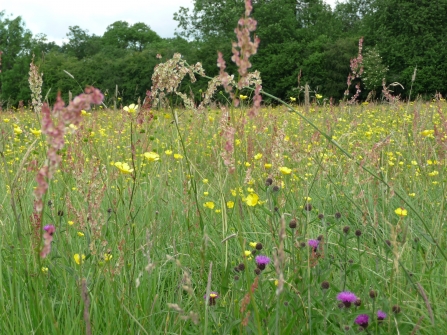 Running Wild 
With over 100 nature reserves across our three counties there is a lot of work to catch up on.
At this time of year, we would have cattle grazing at many of our sites, however, with fences in urgent need of repair, it just isn't safe to have livestock on much of our land currently. Instead, we have no option but to mow some meadows this summer. 
Scrub is tenacious and takes over without regular control, shading out wildflowers and plants that are important to a wide variety of insect species. Not only is scrub bad news for rare habitats, it encroaches on to paths, making access difficult for people. 
Woodland rides are important places for butterflies and other insects. To keep them open and provide plenty of light for wildflowers, trees along the margins are thinned and the grass mowed.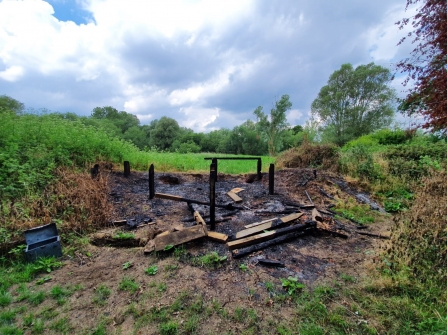 Making Good
At the early stage of lockdown when people were restricted to their local areas, we saw a huge increase in footfall on some of our more popular reserves. For example, we would normally record some 45,000 –  55,000 visitors to the Nene Wetlands every month during the spring. In May this year, this increased to over 99,000 visitors! This steep rise in visitor numbers means that some pathways need remedial work to restore them, while elsewhere, people have created new trails where there shouldn't be paths. Without urgent attention to encourage regrowth, these eroded areas could become permanently damaged.
Sadly, many of our reserves have also suffered from an increase in anti-social behaviour. Vandalism, fly tipping, increased litter, camping, swimming, cycling and fishing have damaged important wildlife areas. 
All of this has created unnecessary work that nonetheless, needs clearing up. One of the most upsetting incidents was the total loss of one of the hides at Titchmarsh reserve due to a fire.
What We Are Missing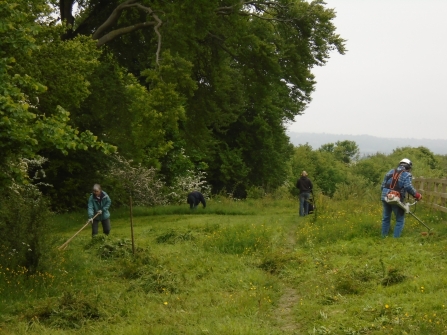 Our Vital Volunteers
Volunteers are our life blood. They help us achieve so much. Between April and June last year, in  Northamptonshire alone, we logged 880 volunteer hours across various working parties. This year it has been zero. In Bedfordshire, working parties of 20 or more volunteers would usually be on site every week. Volunteers do so much, from clearing scrub, repairing fences, maintaining pathways, cutting ride- side trees, clearing ditches, to mending hides and boardwalks. Without their help many jobs have fallen by the wayside and need urgent attention. We will have to hire contractors if we are to catch up on work.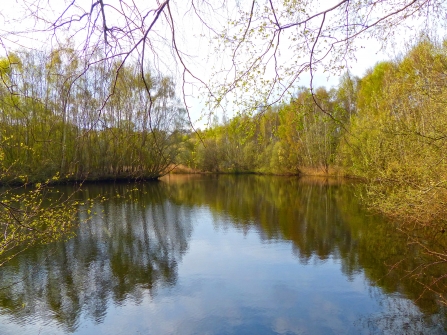 Community and Fundraising
With social distancing and only limited numbers of people allowed to meet up in groups, all of our fundraising and community events were cancelled from March. Not only that, the festivals and fairs we would have attended most weekends were cancelled too, denying us the opportunity to meet people and sign up new members. We rely on events to help us raise vital funds and recruit new members. 
Regular membership subscriptions help us plan work for the future, while fundraising events give us much needed income to continue to protect wildlife. Our Members' Day, which takes place every October, won't happen this year, and there is uncertainty even over events planned for Christmas.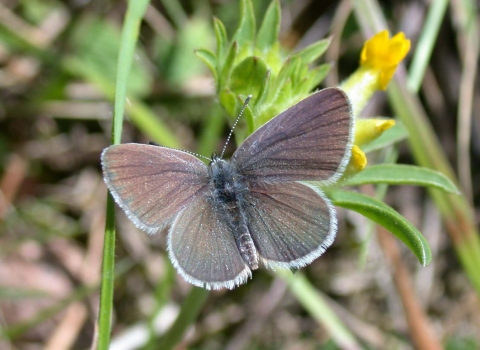 Cost
£250 per day
Ride and path maintenance
£150 to £300
Repairs to stock fencing at Fulbourn Fen and boardwalk repairs at Lattersey
£300 per day
Clearing scrub from Blow's Downs and Totterhoe
£500
Removing fly-tipped rubbish
£2,500 to £3,500
Carrying out hay cuts at reserves including Fancott Woods & Meadows and Kingsthorpe
We rely on you!
We have been overwhelmed by your messages of support and donations during these past few months. We miss meeting you  and holding events for you. Without you, there would be no Wildlife Trust BCN. If you are able, a donation will help us to continue  to protect wildlife in the future.