In September 2021, the UK government issued licenses to cull badgers, including 7 new areas of England.  Up to 75,000 badgers could be killed across England this year – taking the total to around 200,000 shot badgers since the cull began. The total badger population in England and Wales was estimated to be around 485,000 in 2017.
Back in March 2021, more than 40,000 people shared their opposition to the cull in response to the DEFRA consultation. Unfortunately, their views have not been taken on board. Recent Government proposals suggested an end to granting cull licences in 2022, but this could still result in another 130,000 badgers being killed. Badgers are yet again in desperate need of help and we need to continue to work together to bring an end to the badger cull sooner. 
The Wildlife Trusts have always been firmly opposed to the badger cull and believe that it is an ineffective tool in the fight against bovine tuberculosis (bTB). We need the UK Government to speed up its promised transition from badger culling to vaccination in England. 
What we're asking for
The main cause of bovine TB is cattle-to-cattle transmission. Badgers are not the main culprit, yet they are being culled in their thousands. Instead of badger culling, we want the Government to:
Develop and deliver a badger vaccination strategy
Roll out a cattle vaccine
Improve testing of cattle for bTB and limit the movement of cattle across the country
Ensure higher standards of biosecurity on farms to prevent the spread of bTB
How you can help
Ask your MP to speak up for you in Parliament and support a badger vaccination strategy. Use our simple form to write to your MP. You can add your own comments to the email and review them before you hit send. The more you personalise your response, the more likely your MP is to take notice.
The fact that the Government has approved the extension of the badger cull to new counties defies belief. While we are pleased that Northamptonshire wasn't included in the list, the threat hasn't disappeared. We need to continue to push for a non-lethal approach to TB control.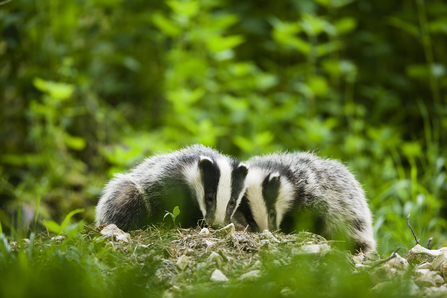 Read The Wildlife Trusts' March 2021 Consultation Response
Other ways you can help