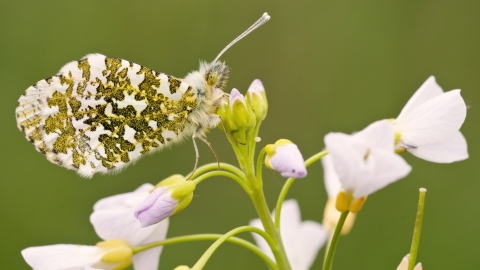 A recently replanted woodland with an abundance of interesting fungi species
Know before you go
Entry fee
No
Walking trails
Wide rough path on slight gradient
Access
5.5 miles west of
Huntingdon
Cambridgeshire
When to visit
Opening times
Open at all times
Best time to visit
spring and autumn
About the reserve
This site was donated to the Wildlife Trust in 1966 as a poplar plantation. In 1984 it was replanted as a mixed woodland of ash, maple and oak with naturally invading elm, hawthorn and blackthorn.
The site has passed through many phases and its biological interest has likewise changed. In 1984 it had common spotted-orchid, cowslip and adder's-tongue fern. Between 1988 and 1993 an amazing 319 species of moths were recorded, while in 1991 a total of 224 birds of 22 species were caught and ringed as part of the national monitoring scheme.   
Additional information
Scroll down to see the reserve boundary. Please note the boundary map is for indication purposes only and does not show the Wildlife Trusts definitive land boundary. 
FOR ANY MEDIA ENQUIRIES PLEASE CONTACT OUR COMMUNICATIONS TEAM:   communicationsteam@wildlifebcn.org or 01954 713500 and ask for comms team.
Species
Habitat