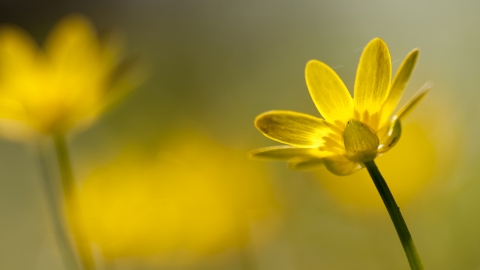 Pavenham Osier Beds (In memory of Horace Church)
An attractive reserve in a riverside setting
Know before you go
Entry fee
No
Grazing animals
No
Walking trails
Muddy paths; many nettles at times
Access
Not suitable for wheelchairs or puschairs
When to visit
Opening times
Open at all times
Best time to visit
May to July
About the reserve
In summer, the attractive riverside setting draws visitors from the nearby public footpath to see meadow-rue, an uncommon flower of wet meadows, in full bloom. Encouraged by the rich fertile soil, banks of nettles grow here too, the leaves of which in turn feed the caterpillars of several butterflies seen regularly in gardens, such as small tortoiseshell, peacock and red admiral.
Osiers, a type of willow, have been grown here for many years, the constant cutting stimulates their rapid growth and provides a ready supply of material for basket weavers. We are continuing the tradition by planting more osiers, which also produce dense cover for the nests of summer visiting warblers. Hops can be seen draped over the boundary hedgerows, whilst the mature wooded section of the reserve offers a secluded retreat with large willow trees lining the riverbank, giving a perch for kingfishers to hunt their prey, swimming innocently below.  
Additional information
Scroll down to see the reserve boundary. Please note the boundary map is for indication purposes only and does not show the Wildlife Trusts definitive land boundary. 
FOR ANY MEDIA ENQUIRIES PLEASE CONTACT OUR COMMUNICATIONS TEAM:   communicationsteam@wildlifebcn.org or 01954 713500 and ask for comms team.