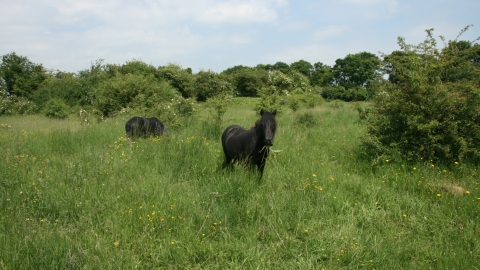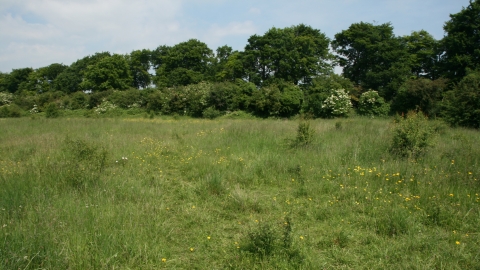 A small chalky meadow with wildflowers and butterflies
Know before you go
Entry fee
No
Grazing animals
Yes
Walking trails
Fairly well trodden paths
When to visit
Opening times
Open at all times
Best time to visit
April to June, July to August
About the reserve
This is a small nature reserve but it is full of interest, not least because it is chalky but not on the steep slopes of the downs! The grassland is a remnant of what would have been large areas of flower-rich meadows around the edge of Dunstable. As the town grew, these meadows became fragmented and smaller. Lancot Meadow retains much of the interest of days-gone-by, with common spotted-orchid, ox-eye daisy and birds-foot-trefoil.
Ancient drove roads are found on two sides of the reserve, where the hooves of thousands of animals have worn wide tracks, on their way to and from the livestock markets of the town. Berry-laden hedgerows provide a feast for wintering birds, visiting to escape the ravages of harsh northern winters.   
Additional information
Scroll down to see the reserve boundary. Please note the boundary map is for indication purposes only and does not show the Wildlife Trusts definitive land boundary. 
FOR ANY MEDIA ENQUIRIES PLEASE CONTACT OUR COMMUNICATIONS TEAM:   communicationsteam@wildlifebcn.org or 01954 713500 and ask for comms team.
Habitat
Environmental designation
County Wildlife Site