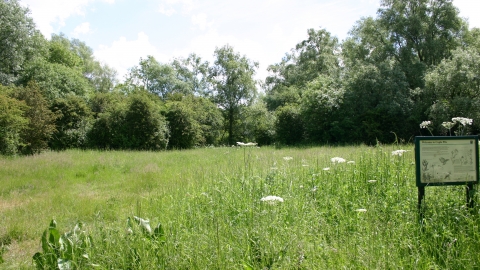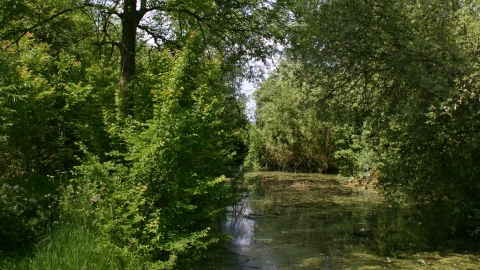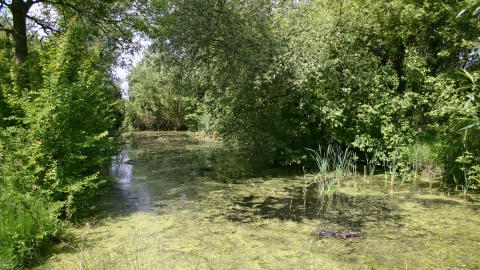 Water-filled former gravel diggings, now a series of secluded shady pools
Know before you go
Entry fee
No
Parking information
Park in lay-by on south side of road, close to the turn to Cople village
Grazing animals
No
Walking trails
Good paths, some wet areas
When to visit
Opening times
Open at all times
Best time to visit
March to May, June to September
About the reserve
Gravel digging in the 1930s created what is now known as Cople Pits. The eleven small pits filled up with water and were colonised by various aquatic plants, while the spits of land in-between developed into hawthorn and willow scrub. Just prior to the Trust's involvement, the area nearest the road was in-filled and covered with sub-soil. Fortunately this has now grassed over and supports a wide range of wildflowers, which greatly increases the enjoyment for visitors.
The ponds provide a range of habitats from open sunny water near the road to the more shaded pits deep within the reserve. Dragonflies can often be seen hunting other insects and fighting with each other for territory, while kingfishers take small fish from the pits. Other birds feed and nest amongst the dense scrub that now exists. Great spotted woodpeckers can be glimpsed in the canopy of mature willow and ash trees as they search for insects inside dead branches. 
Additional information
Scroll down to see the reserve boundary. Please note the boundary map is for indication purposes only and does not show the Wildlife Trusts definitive land boundary. 
FOR ANY MEDIA ENQUIRIES PLEASE CONTACT OUR COMMUNICATIONS TEAM:   communicationsteam@wildlifebcn.org or 01954 713500 and ask for comms team.
Environmental designation
County Wildlife Site