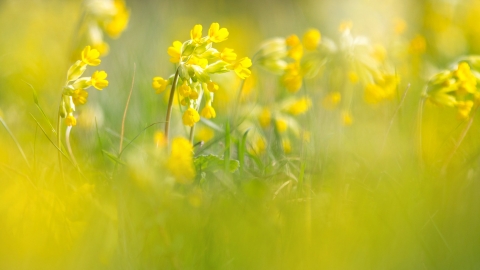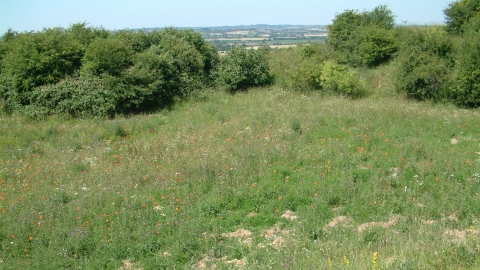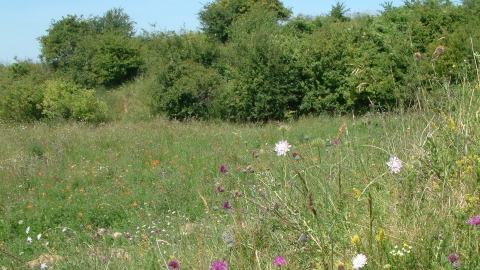 Please note, only members of the Wildlife Trust are permitted access to this site.
A small gravel pit now a safe haven for chalk grassland
Know before you go
Entry fee
No
Grazing animals
No
Walking trails
Dry chalky ploughed field, rough grassy track, difficult when wet.
Access
Take B655 from Barton-le-Clay towards Hitchin. On the right-hand side of road before Hexton village look for a sign for public bridleway.
When to visit
Opening times
Open at all times
Best time to visit
May to June, July to September
About the reserve
Wildflowers were once common in our cornfields, but modern pesticides have all but eradicated them in an attempt to 'clean up' crops. Not so in this former quarry, which may be small but it is an oasis for many plants that were once common along field edges throughout the county.
The floor of the former pit has been filled in to raise the level to that of the surrounding fields. The ground is cultivated annually to mimic the conditions of traditional farming, but no cereal crops are grown, nor fertilisers used. This disturbance encourages annual plants to thrive including Venus's-looking-glass, knotted hedge-parsley and various species of poppy. Ground pine keeps a precarious grip on the margins of the pit.
The chalk grassland of the undisturbed areas are a blaze of colour in late summer with knapweed and scabious attracting insects to feed on their nectar. The rare great pignut also grows here. Mature beech trees provide the right conditions for the white helleborine orchid to survive.  
Additional information
Access: only members of the Wildlife Trust are permitted access to this site.
Scroll down to see the reserve boundary. Please note the boundary map is for indication purposes only and does not show the Wildlife Trusts definitive land boundary. 
FOR ANY MEDIA ENQUIRIES PLEASE CONTACT OUR COMMUNICATIONS TEAM:   communicationsteam@wildlifebcn.org or 01954 713500 and ask for comms team.
Environmental designation
County Wildlife Site