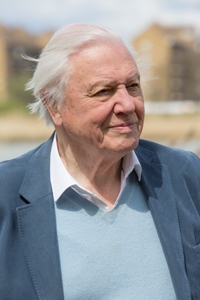 "I'm sure that, like me, you're concerned about the future of our planet. You too share a belief that it is important that we leave a thriving natural world for future generations to know and enjoy. That is why making a will is one of the most important jobs any of us has to do."
Sir David Attenborough, President Emeritus of the Wildlife Trusts
Why do you need a will?

According to research, the most commonly cited reason for not having a will is that people have not gotten around to it yet, followed by believing you are too young or have too few assets. 

Yet, a will is the only legally-enforceable way of ensuring your wishes are carried out after your death

If you die without a will the government may have the right to decide how your estate is divided and certain clauses can mean that those you intend to inherit your wealth, such as your partner, may receive nothing.

Regardless of assets, how else will you make sure your wishes are followed regarding your possessions, funeral arrangements and dependents
Good times to make or update your will

When you buy a house
Have children
Get married, remarried or divorced
Turn 18 - Because every adult should have a valid will
What to do next?

Spare a few moments to write down your possessions and assets and then add up any debts you may have. Then give some thought to how you would like your assets divided. If you do wish to leave the Wildlife Trust a gift you can ensure your loved ones will benefit first.

Think about what type of legacy you want to leave to those around you
Go and see a solicitor

The Wildlife Trust always recommends that you visit a solicitor or professional will-writer who will ensure your wishes are legally and correctly represented.

A DIY will may seem inexpensive at the time but they often lead to complications and further costs. With standard wills costing on average £100, with discounts often offered for couples and senior citizens, it is a small cost in comparison to your entire estate and guarantees you peace of mind.

Visit the Law Society website to find a list of impartial solicitors in your area
The information you will need if you decide to leave us a gift...

Registered Charity Name: The Wildlife Trust for Bedfordshire, Cambridgeshire and Northamptonshire

Registered Charity Number: 1000412

Registered Charity Address: The Manor House, Broad Street, Great Cambourne, Cambridge, CB23 6DH
How to get in touch

For more detailed information or to discuss your gift in confidence please contact our legacy team by telephone on 01954 713500 or by email
What if you already have a will?

If you have already made a will recently you might not want to make another will unless many things have changed. In that case you could add the Trust as a beneficiary by amending your will. You can do this by completing a Codicil Form, we explain more about codicils here and the form can be downloaded here.

Depending on how long it is since you made your will you might want to talk to a solicitor or look on our website to see if we can help you with that.