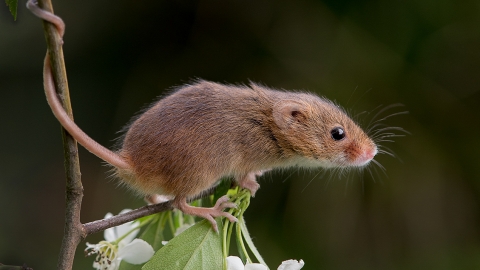 Nene Valley Watch Group - Small Mammal Survey
Location:
Hardwater Road
near Wollaston
Northamptonshire
NN29 7TD,
Wellingborough
Come along and learn how to survey for, and identify small mammals
Event details
About the event
Join the Nene Valley Watch Group (formerly Summer Leys Wildlife Watch) at Summer Leys nature reserve, as we set up humane Longworth traps with Peter Pilbeam, an expert from the Cambridgeshire Mammal Group, and learn how to identify and survey small mammals.
Nene Valley Watch group is a group for enthusiastic young conservationists, aged between 7 and 17 years old.
THIS SESSION IS SPLIT IN TWO PARTS. Wednesday 27th October from 4pm and Thursday 28th October 8am.
This event is suitable for ages 7 -17 year olds . For safety purposes, young people must be accompanied by an adult (first accompanying adult free). A maximum of 2 children (under the age of 12) can accompany one adult.
We look forward to meeting you!
Booking
Price
Child ticket@ £8
Child WTBCN Watch/ Family member ticket: £6
First accompanying adult: Free
Additional adult WTBCN member ticket: £4
Additional adult ticket: £6
Additional booking information
To help us to keep everyone safe, we ask that you do not attend if you feel at all unwell- we will offer full refunds for cancellations due to illness. If you start to feel unwell during the event, please let the leader know as soon as possible. Also, please ensure that the contact details you give are correct and up to date, so that we can contact you if required.
Suitable for
Children
Know before you go
What to bring
As these sessions take place outdoors, please ensure that all attendees are dressed appropriately for the activity and the weather (warm clothes, insect repellent, waterproofs etc). Please note that there are no toilet facilities or refreshments available.