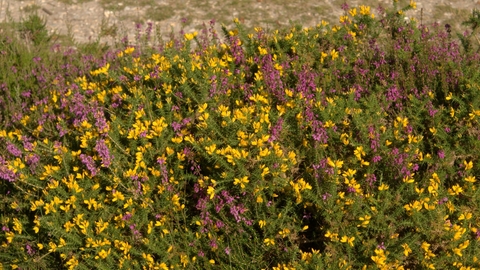 Heaths and their Wildflowers with Owen Mountford (online and optional outdoor)
Location:
Online event,
Broadcast by Wildlife Trust BCN
Learn more about this threatened lowland habitat.
About the event
Heaths are amongst the most threatened habitats in lowland England. Treatment with lime and with fertilisers has eliminated heathland from counties such as Cambridgeshire, though the significant areas of Greensand in Bedfordshire allow fragments to remain. Studying these habitats has a double benefit, not only does one learn about some of the most special sites in our region but one learns the basic building blocks of the heaths and moors that are so extensive in the north and west of Britain.
This workshop also includes an optional visit to Cooper's Hill, Ampthill, (in small group(s) on Sun 15 August, where we will be introduced to the key plant species of lowland heaths and investigate the way that heaths have developed in relation to climate, soils and management. See ticket options.
Booking
Price
See Eventbrite for further details
Suitable for
Adults
Contact us
Juliette Butler (Tuesdays, Wednesdays and Fridays 9am - 2.30pm)
More Botany Training Workshops coming up...