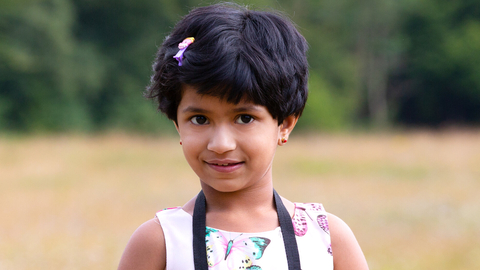 Summer Holiday Self-guided Family Scavenger Hunt 2
Location:
A green space near you,
Your local park, nature reserve, or country walk
Part of our series of seasonal self-guided scavenger hunts with a wildlife theme, that you can do at a time that suits, in a wilder green space near you.
About the event
Virtually join Wildlife Adventurer Becca Badger for a summer self-guided scavenger hunt, and explore a nearby wilder green space with your family whenever it suits you. This is one of two scavenger hunts available to keep your family entertained over the summer holidays.
You'll be sent a list of things to find with some spotter sheets to guide you, and you'll be able to access extra information through videos along the way. You can carry out your scavenger hunt in a park, on a country walk, or around a nature reserve near home. You just need a bit of wilder green space.
This activity is aimed at families with children aged 7-11, but older and younger children will enjoy it.
I would suggest long sleeves, long trousers sturdy shoes. Please be prepared for wet or hot weather!
Please follow government guidelines and the Countryside Code when carrying out this activity.
Booking
Price
(Plus booking fee)
Wildlife Trust BCN members: £2.50
Wildlife Trust BCN non-members:£3
Additional booking information
Please book online using the link below
You will be sent a link to a PDF of the scavenger hunt. You can use this on a phone on your walk, or print it out.
Suitable for
Families
Find a reserve near you
Use our Reserve Search to filter and search for any Wildlife Trust nature reserve across the UK.