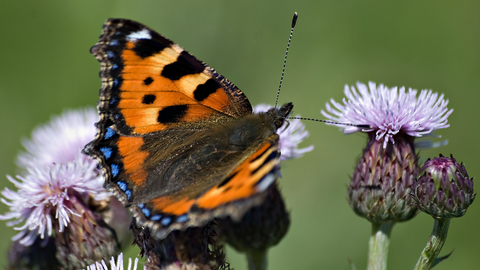 Butterfly ID and Ecology with Andrew Bladon and Matt Hayes (online and optional outdoor)
Location:
Online event,
Broadcast by Wildlife Trust BCN
Learn all about our diverse and beautiful local butterfly species.
About the event
Around 60 species of butterfly live in the UK and a diverse selection of them can be seen on BCN Wildlife Trust reserves. A complex life cycle means that many butterflies are extremely sensitive to environmental change and these species can act as important bio-indicators. Therefore, studying butterflies can help us monitor natural ecosystems and protect a wide array of other animals and plants.
This workshop aims to provide background information on the biology and ecology of butterflies, and also includes an optional field trip on Sun 8 August (in small group(s) to Pegsdon Hills nature reserve, Beds, where you will learn to identify some of the species yourself. See ticket options.
Booking
Price
See Eventbrite for details
Suitable for
Adults
Contact us
Juliette Butler (Tuesdays, Wednesdays and Fridays 9am - 2.30pm)
More Invertebrates Training Workshops coming up...