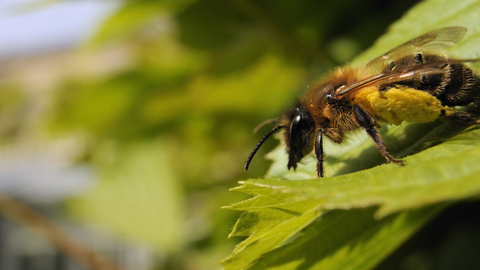 Taking Solitary Bee ID Further (indoors)
Location:
3 miles from Northampton centre
Northampton
Northamptonshire
Develop your skills on identifying solitary bees further using microscopes .
About the event
This workshop is for people who have already had a go at identifying solitary bees, maybe by attending the earlier workshop. The focus of this session will be to practice using microscopes to identify solitary bees to species level and submit records.
Indoors in a small group at Lings House, Northampton.
Booking
Price
See Eventbrite for further details
Suitable for
Adults
Contact us
Juliette Butler (Tuesdays, Wednesdays and Fridays 9am - 2.30pm)
More Invertebrates Training Workshops coming up...