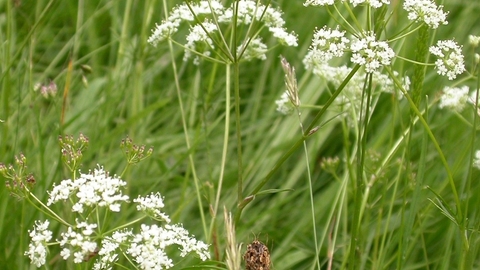 Introduction to Umbellifers with Brian Eversham (online and optional outdoor)
Location:
Online event,
Broadcast by Wildlife Trust BCN
Learn how to identify common umbellifer species found in the 3 counties.
About the event
Cow-parsley on road verges, or hogweed and wild carrot in meadows, are very familiar, but the umbellifers have a reputation for being 'difficult', because they all look alike (at least when crowded together in illustrated floras).
In fact, the members of this distinctive family are readily separated on closer examination, even without ripe fruits. This workshop aims to give help on identifying all the common species in our area. The group contains several useful indicator species, especially in wetland habitats and grassland, so are helpful in assessing habitats.
This online workshop also includes an optional visit to Cambourne nature reserve on Sat 26 June (in small group(s). See ticket options.
Booking
Price
See Eventbrite for details
Suitable for
Adults
Contact us
Juliette Butler (Tuesdays, Wednesdays and Fridays 9am - 2.30pm)
More Botany Training Workshops coming up...