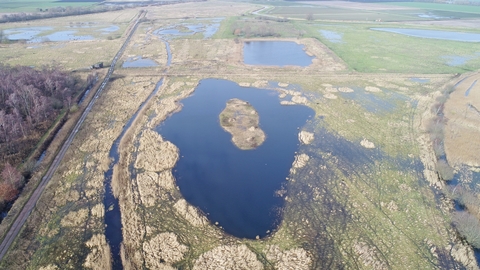 The Climate: The Landscape: The Future – The Great Fen response to a changing climate - online talk
Location:
Online event,
Broadcast by Wildlife Trust BCN
Join Brian Eversham, CEO Wildlife Trust BCN, and Kate Carver, Great Fen Project Manager, for an informative online talk discussing climate change and how the Great Fen is responding.

About the event
After great success with this presentation in March, our wonderful speakers have been persuaded to repeat the performance for those who missed out. We are joined by Chief Executive of The Wildlife Trust for Bedfordshire, Cambridgeshire and Northamptonshire, Brian Eversham, and Great Fen Project Manager, Kate Carver. This informative evening will discuss the impacts and future predictions of climate change and how the work of the Great Fen is responding to build resilience into the Fen landscape. 
This online talk is a special opportunity to hear directly from Brian and Kate about the impacts we are likely to experience with climate change, the species and habitats that may suffer and those that may thrive and how new initiatives on the Great Fen hope to shape the future of the Fens, locking down the peat soil and contributing to climate change mitigation.
There will also be a chance to pose your questions to Brian and Kate at the end of the talk.
About The Great Fen:
The Great Fen is a vast fenland landscape currently benefiting from one of the largest restoration projects of its type in Europe. The landscape is being restored and transformed for the benefit both of wildlife and of people. www.greatfen.org.uk
Booking
Price
Tickets are to be booked online through Eventbrite;
Wildlife Trust BCN Members (Discounted price) - £3
General Admissions - £5
Additional booking information
You will be sent a link to join the event a few days before it starts.
Suitable for
Adults