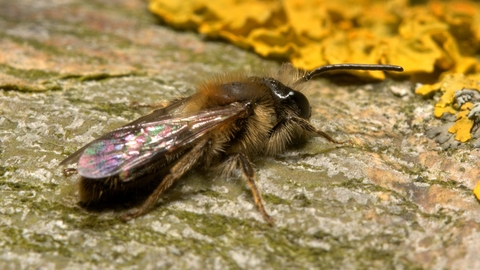 Introduction to Solitary Bees with Ryan Clark (online and optional outdoor)
Location:
Online event,
Broadcast by Wildlife Trust BCN
Learn about these diverse pollinators and how to identify them to at least genus level.
About the event
Solitary bees are not only charismatic; they are also incredibly important pollinators. They are very diverse and have fascinating life cycles.
This course will introduce you to solitary bees and their ecology before teaching you to identify solitary bees to at least genus level.
This workshop includes an optional visit to Old Sulehay nature reserve (in small group(s) on Sun 6 June, to put your skills into practice. See ticket options.
Booking
Price
See Eventbrite for details
Suitable for
Adults
Contact us
Juliette Butler (Tuesdays, Wednesdays and Fridays 9am - 2.30pm)
More Invertebrates Training Workshops coming up...