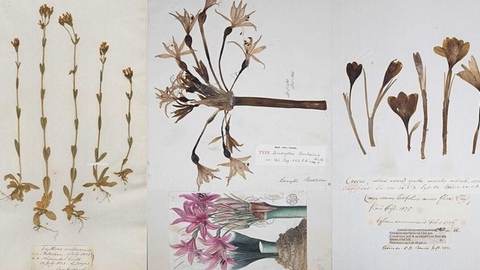 300 years of fieldwork: the plants of Cambridgeshire & the World in 1 room! (Online Event)
Location:
Online event,
Broadcast by Wildlife Trust BCN
Dr Lauren Gardiner will reveal some of the treasures being discovered among the 1.1 million plants inside the Cambridge University Herbarium
Event details
Date
About the event
Containing an estimated 1.1 million plant specimens and dating back at least to the early 1700s, the Cambridge University Herbarium has received little research attention in recent years. Dr Lauren Gardiner will reveal some of the treasures being discovered inside this scientifically and historically important collection - including Darwin specimens and the herbarium of Oliver Rackham - as she starts to open the collection up.
Booking
Price
Wildlife Trust Members (Discounted price) - £2.50
General Admissions - £4
Additional booking information
Please book your ticket(s) through Eventbrite, below. You will be sent a link to join the event a few days before it starts.
Suitable for
Adults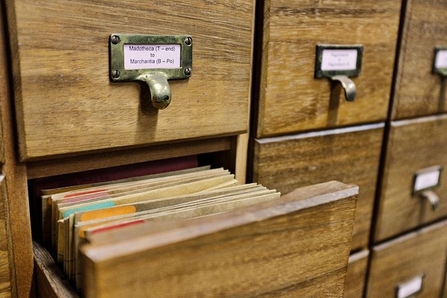 About the speaker: Lauren is the Curator of the University Herbarium, part of the Department of Plant Sciences at the University of Cambridge. Now leading the fourth largest herbarium in the UK, Lauren was previously based at one of the largest herbaria in the world, that of the Royal Botanic Gardens, Kew, completing her MSc and PhD with Kew before joining their science staff for over a decade. Lauren's research career centred on plant systematics and taxonomy, conservation, and biodiversity data, specialising in orchids and palms, with field experience around the world, including in Madagascar, New Guinea, and the Himalayas, and she holds a position on the RHS Orchid Committee. In this talk, Lauren will explain how plants collected hundreds of years ago are critical pieces of evidence for conservation and biodiversity studies today - and how the University Herbarium here in Cambridge is only just starting to reveal its many invaluable secrets.