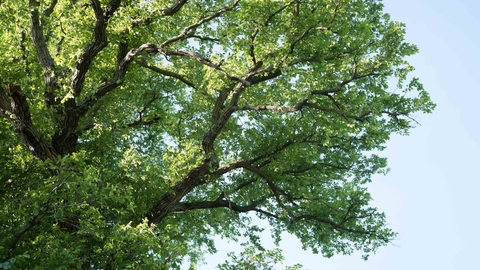 Cambridgeshire Elms - Surviving and Thriving
Location:
Online event,
Broadcast by Wildlife Trust BCN
Something fascinating has occurred in our region - an exceptionally rich variety of elm trees, unseen elsewhere in the UK. Discover more from botany expert, Brian Eversham.

About the event
When we think of elm trees we automatically think of the devastating Dutch elm disease which caused huge losses of these once common trees in the British countryside. Many of us probably don't even expect to see one anymore. However, join us for this evening with expert Brian Eversham and we'll endeavor to change your perception of elm trees and reveal there is so much more to their story. We'll share why Cambridgeshire has become one of the most diverse areas for elm trees in the world and which fascinating species rely on these unique variants for survival.
Historically, the classification of British elms has ranged from one variable species, to two, three, five or eight, often with named hybrids and varieties. Recently, the final volume of Sell & Murrell's new Flora of Great Britain and Ireland, regarded each of 62 recognisable forms as separate named species. Could there be more? Brian has discovered many more have survived Dutch elm disease than had been realised, and he strongly believes they deserve naming and recording. Join him as he imparts his passion for this subject to you, so that you can explore and identify elm trees too, expanding this exciting citizen science project across the country.
About Brian Eversham
Chief Executive of the Wildlife Trust for Beds, Cambs and Northants (2009-present); previously Conservation Director (1997-2009). He introduced landscape-scale conservation to this Wildlife Trust, launched the Great Fen project and helped establish landscape conservation as the underlying aim of all 46 Wildlife Trusts. He has developed partnerships to create nature reserves with developers at Cambourne, Trumpington Meadows, Rushden Lakes and Lilbourne Meadows. Until 1997, he was Head of Zoology and Research Co-ordinator at the national Biological Records Centre, CEH Monks Wood, specialising in invertebrates. He is author of over 250 scientific papers and reports. In 2018, he was appointed a visiting professor in the School of Water, Energy and Environment at Cranfield University.
Brian has been studying British botany since his school days, but only began to take elms seriously when the new Cambridge Flora was published in 2018. Since then he has seen all 61 of the British microspecies, and visited the original type localities of nearly all of them.
Booking
Price
Wildlife Trust Members (Discounted Price) - £3
General Admission - £5
Additional booking information
A few days before the event you will be sent a link for this online Teams Live event. You will be able to write questions to Brian using the Q&A function and these will be asked on your behalf.
Suitable for
Adults, Experts, Beginners
Online training workshops coming up...