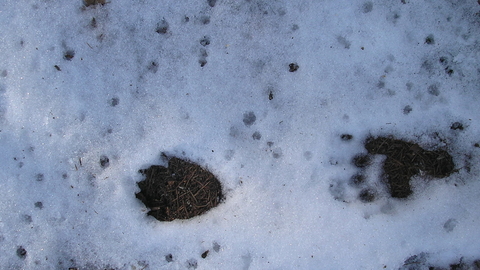 Mammal Tracks and Signs with Peter Pilbeam (online and optional outdoor)
Location:
Online event,
Broadcast by Wildlife Trust BCN
Discover what footprints, holes in nuts, gnawed fir cones, setts and burrows can reveal.
About the event
This workshop will highlight the sorts of mammal tracks and signs that you might come across when out in the countryside. 'Tracks' could include those of the larger mammals like badgers, foxes, otters and deer, but will hopefully include the smaller mammals like hedgehogs and water voles - all may depend on the weather. 'Signs' can be a very wide variety of things, including droppings, hair, fur, feeding signs (like holes in nuts and gnawed fir cones and tree bark) and 'homes' including badger setts and water vole burrows.
Includes an optional outdoor visit to Hayley Wood, Cambs, on Sat 15 May in a small group(s). See ticket options.
Booking
Price
See Eventbrite for details.
Suitable for
Adults
Contact us
Juliette Butler (Tuesdays, Wednesdays and Fridays 9am - 2.30pm)
Vertebrates Training Workshops coming up...