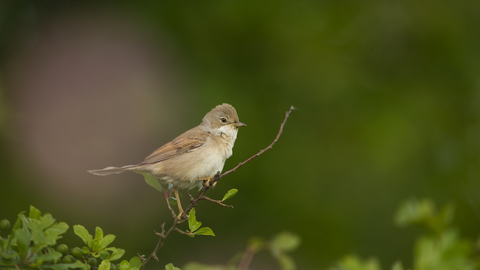 Warbler Identification with Tony Fulford (online and optional outdoor)
Location:
Online event,
Broadcast by Wildlife Trust BCN
Learn to identify warblers by voice and plumage. For beginners or as a refresher.
About the event
This workshop aims at helping participants to identify our warblers by voice and plumage.
We we will listen to warbler songs and look at key features of warblers. This workshop is open for beginners and those who want to improve existing identification skills alike.
There is an optional outdoor trip to Ramsey Heights, Cambs in a small group(s) on Sat 24 April. See ticket options.
Booking
Price
See Eventbrite for details.
Suitable for
Adults
Contact us
Juliette Butler (Tuesdays, Wednesdays and Fridays 9am - 2.30pm)
Vertebrates Training Workshops coming up...