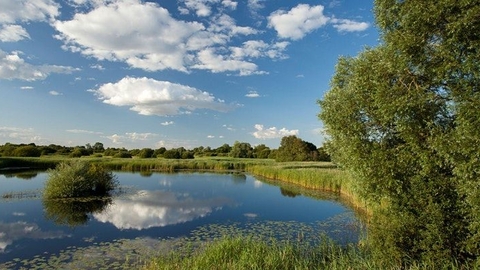 Online Talk: The Great Fen – A vision for the future
Location:
Online event,
Broadcast by Wildlife Trust BCN
Learn the latest on the Wildlife Trust's inspirational Great Fen project, from returning species to the trialling of wet farming techniques
Event details
Date
About the event
The Great Fen is an ambitious and inspirational project to restore 14 square miles of land to wild fen, joining up the National Nature Reserves of Holme and Woodwalton Fens. Begun in 2001, the Great Fen project has already proved hugely beneficial to threatened fenland wildlife, from iconic species like Water voles, Otters and Bitterns, to less well-known gems like Marsh Pea and Fen Violet.
Rebekah O'Driscoll, Communities & Wildlife Manager at Wildlife Trust BCN, will give an update on the many achievements of the project, including restoration news, information on species that have returned to the area and details of the Water Works Project, an exciting new venture trialling wetland farming techniques on the Great Fen.
Booking
Price
Tickets are to be booked online through Eventbrite;
Wildlife Trust Members (Discounted price) - £2.50
General Admissions - £4
Additional booking information
Please book your ticket(s) through Eventbrite, you will then be sent a link to join the event.