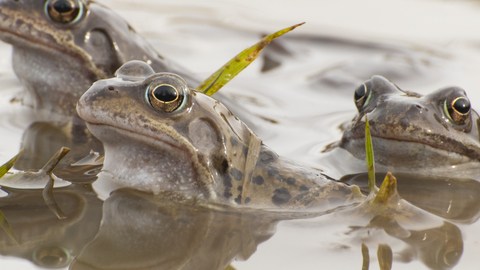 Introduction to Amphibians with Helen and Terry Moore (online and optional outdoor)
Location:
Online event,
Broadcast by Wildlife Trust BCN
Learn all about our native frogs, toads and newts.
About the event
The workshop will cover the identification, life histories and habitats of our native amphibians.
If also attending the outdoor element, participants will gain experience in assessing habitats and surveying for great crested newts on this former brickyard. This will be on Sat 17 April at Ramsey Heights, Cambs, from 7.30pm - 9.30pm in small group(s). See ticket details.
Booking
Price
See Eventbrite for further details
Suitable for
Adults
Contact us
Juliette Butler (Tuesdays, Wednesdays and Fridays 9am - 2.30pm)
More Invertebrates Training Workshops coming up...