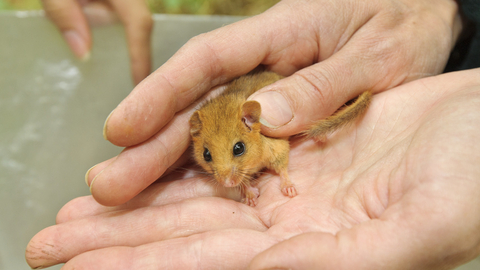 Introduction to Dormice with Henry Stanier (online and optional outdoor)
Location:
Online event,
Broadcast by Wildlife Trust BCN
Learn more about the monitoring and natural history of dormice.
About the event
This online workshop is aimed to give a good background introduction to people who wish to learn about dormouse monitoring. We will also cover the natural history of dormice and examples of monitoring projects including the first re-introduction project in the country at Brampton Wood.
There is an optional outdoor trip later in the year (date TBA).
Booking
Price
See Eventbrite for details
Suitable for
Adults
Contact us
Juliette Butler (Tuesdays, Wednesdays and Fridays 9am - 2.30pm)
Vertebrates Training Workshops coming up...