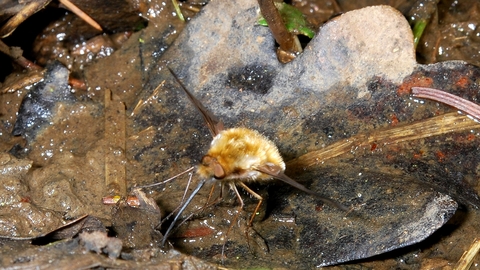 Flies: The good, the bad and the ugly with John Showers (online and optional outdoor)
Location:
Online event,
Broadcast by Wildlife Trust BCN
An online introduction to the order Diptera and some fascinating facts.
About the event
Come and join John Showers online as he shares some interesting facts about flies and their ecology.
There is also the opportunity to come along to Old Sulehay nature reserve on Sat 19 June (between 10am and 4pm). See ticket options)(in a small group(s).
Booking
Price
See Eventbrite for further details
Suitable for
Adults
Contact us
Juliette Butler (Tuesdays, Wednesdays and Fridays 9am - 2.30pm)
More Invertebrates Training Workshops coming up...