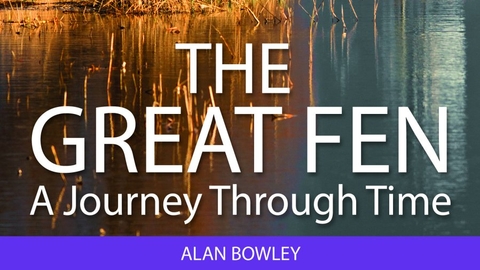 An Evening with Alan Bowley
Location:
Online event,
Broadcast by Wildlife Trust BCN
Join author Alan Bowley as he talks about his book 'The Great Fen - A Journey Through Time'.
About the event
Join Alan Bowley, author of The Great Fen - A Journey Through Time, and discover how a long love of the Fens has been interpreted into this informative and insightful book. There will be time for a Q&A session.
About the author:
Alan spent over 20 years with Natural England at Woodwalton Fen which is now at the heart of the Great Fen Living Landscape and was one of the group of forward thinking conservationists who put this vision into reality.
About the book:
Created by nature, modified by humans - Across the ages, humans have been remodelling 'natural' landscapes. The wild has been tamed and nature squeezed into ever-smaller spaces. This book explores how the Cambridgeshire fenland has evolved through population growth, war, drainage and cultivation to the landscape of today. By tracing stories of people and wildlife it shows how we can learn from the past and asks what future do we want for ourselves and the non-human world.
Booking
Price
Tickets are to be booked online through Eventbrite;
Wildlife Trust Members (Discounted price) - £3.00
General Admissions - £5
Additional booking information
Please book your ticket(s) through Eventbrite, you will be sent a link to join the event a few days before it starts.
Suitable for
Adults