New Visitor Centre at Rushden Lakes
The Wildlife Trust for Bedfordshire, Cambridgeshire & Northamptonshire has opened a visitor centre at Rushden Lakes - our first across the three counties.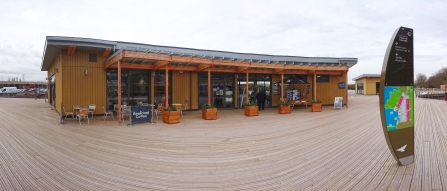 The development forms part of the Nene Wetlands, a major new 270-hectare nature reserve linking existing wildlife areas. Having the visitor centre and the nature reserves set amongst the exciting new retail park represents a wonderful opportunity to engage with local people and businesses. Visitors can experience a place where wildlife, history and retail come face-to-face.
Visitors will also be able to take advantage of canoe wildlife trips which are run by corporate member Canoe2.
Support from businesses at Rushden Lakes and beyond will enable the Trust to protect, restore, and manage habitats for wildlife, and the interpretation around the site - which businesses can sponsor - will complement its outstanding natural value as an internationally important destination for wetland birds.
It really is a unique way to engage with a whole new audience and we invite businesses and organisations to explore opportunities with us.