Getting Fit for Wildlife! Cambourne 10K Business Challenge 2018
On 15 April four teams of runners took part in the Trust's Cambourne 10K Business Challenge, held in and around our beautiful nature reserve and country park. Each year we challenge local businesses to enter this popular race, now in its tenth year, and the fastest team wins the glass trophy.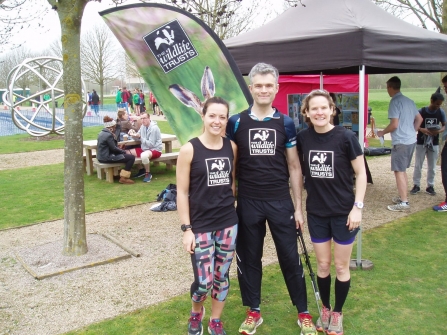 We're delighted to announce that the winning team this year is Going for Gold from our Corporate Partner Arm Ltd, with a very impressive team time of 46 minutes 28 seconds.
Well done also to James Makin from Hewitsons LLP who was our fastest runner with a time of 41 minutes 45 seconds. Donna Fiddeman from Arm Ltd was the fastest female runner in the challenge, who completed the rather muddy course in just 46 minutes and 53 seconds.
Every penny raised through the challenge will help us to halt the decline of some of our favourite local species, such as the dormouse, barn owl, otter and water vole.
Huge congratulations and thanks to all of our runners – we appreciate all your efforts.