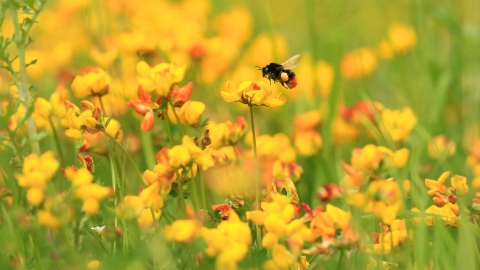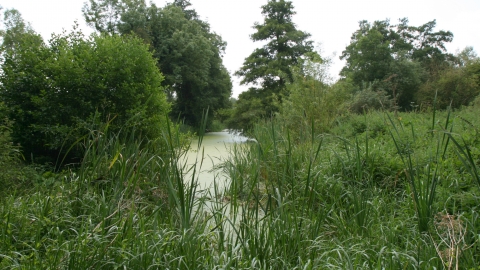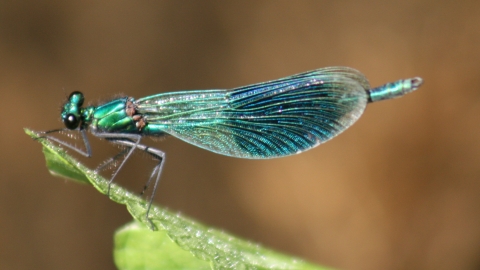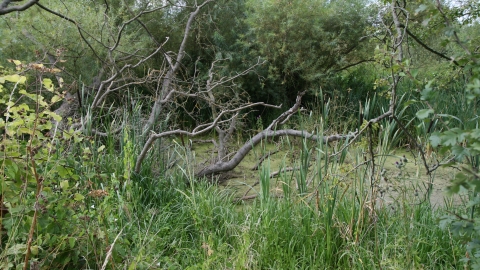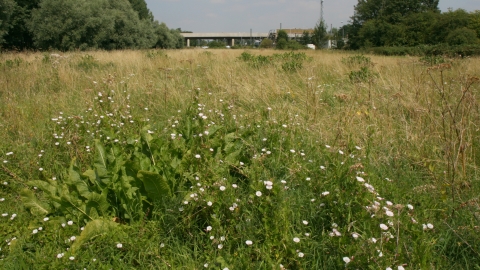 Arlesey Old Moat and Glebe Meadows
A moat with amphibians adjacent to an attractive stream and flower rich meadows and woodland
Know before you go
Entry fee
No
Grazing animals
Yes
Walking trails
Closely mown grass, but uneven and tussocky in places
Access
From Stotfold take A507 towards Henlow. Shortly after crossing railway bridge (about 250m) turn right towards train station. Road bends right sharply, under A507, at T-junction turn right onto small road, east again, parallel to main road.
When to visit
Opening times
Open at all times
Best time to visit
March to May, June to September
About the reserve
Once associated with the ancient Manor of Arlesey Bury, an L-shaped moat is the main attraction for visitors to these two adjacent reserves. In spring, frogs, toads and newts spawn, and drifts of tadpoles can be seen swimming in search of food. Later in the year, dragonflies flit over the open water, looking for suitable areas to lay their eggs.
Along the River Hiz, where yellow flag iris unfurls its citrus blooms, banded demoiselle dart over Glebe Meadows ('glebe' refers to lands which were originally held by the parish priest as part of his benefice. Glebe Meadows is managed in partnership with Arlesey Town Council and Arlesey Conservation for Nature).
The reserve is rich in wildflowers, including black knapweed, cuckooflower and the insect mimicking bee orchid. The developing woodland includes ash and oak, with hawthorn, hazel and blackthorn growing below. We manage the woodland by traditional coppicing to produce dense thickets that are ideal for nesting warblers.  
Additional information
Scroll down to see the reserve boundary. Please note the boundary map is for indication purposes only and does not show the Wildlife Trusts definitive land boundary. 
FOR ANY MEDIA ENQUIRIES PLEASE CONTACT OUR COMMUNICATIONS TEAM:   communicationsteam@wildlifebcn.org or 01954 713500 and ask for comms team.
Environmental designation
County Wildlife Site